Dentist – Carrollton, TX
Get to Know
Ali Albeer,
DDS, FAGD
Dr. Albeer is known for his gentle approach and taking the time to get to know each of his patients as individuals. Taking care of someone's dental needs is extremely fulfilling for him, whether this involves getting someone out of pain or giving them a beautiful, confident smile. He strives to offer only the very best here at Rosemeade Dental, and he looks forward to welcoming you and your loved ones into our dental office. Read on below to learn about the interesting journey that brought Dr. Albeer to Carrollton!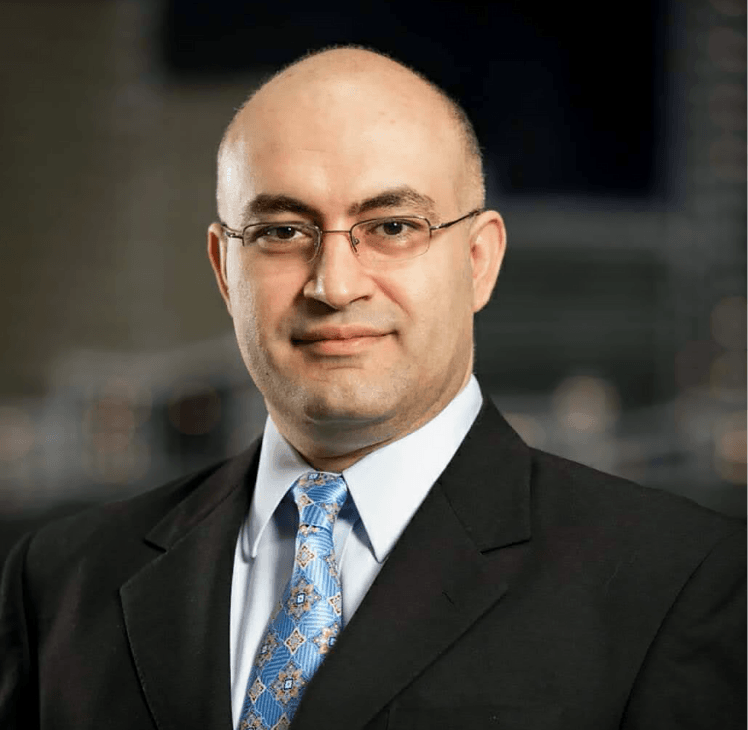 Why Did You Want to Become a Dentist?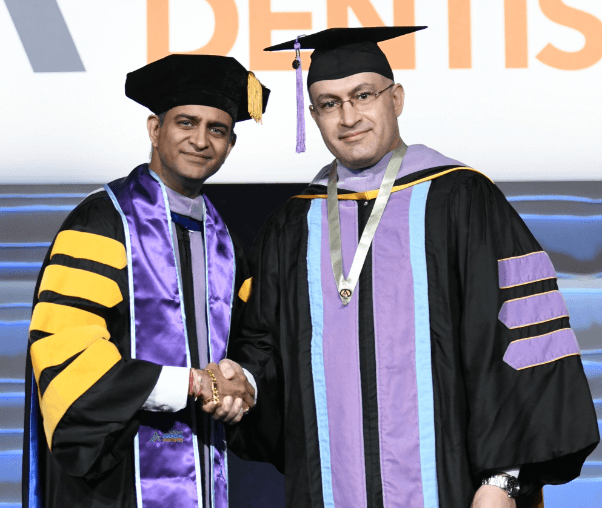 "I come from a family of doctors. My grandfather was a urologist and was the Dean of the School of Medicine, and my uncle was the head of the Urology Department at the School of Medicine. I wanted to get into the healthcare field, and my uncle encouraged me to pursue dentistry because of the lack of dental awareness in society as well as the fact that many regions in the country (Iraq) were underserved when it comes to dentistry."

Ali Albeer, DDS, FAGD
Where Did You Study Dentistry?

Dr. Albeer has been practicing dentistry for over 23 years. He graduated from Baghdad University Dental School in 1997 and went on to receive a Master's degree in Prosthodontics in 2002. After graduation, he worked as a teaching assistant at the Prosthodontics Department at the same University while running a successful dental office at the same time. The Iraq war in 2003 created immense instability in the country and due to threats on his life, he was forced to leave his position at the University and leave his dental office and flee with his family to the neighboring country of Jordan. There, he pursued higher education and took a one-year advanced Implant course. In 2007, he came with his family to the US, as refugees and had to start over. He worked odd jobs while studying hard to pass the exams required to get him accepted into Dental School. After 2 years, his hard work paid off and he got accepted to the University of Colorado Dental School where he graduated 2nd in his class and received several honors including the Omicron Kappa Upsilon Dental Honor Award (a distinction reserved for only the top-performing students)
Today, he is a Fellow of the Academy of General Dentistry. Becoming a Fellow takes dedication to continue education (CE) beyond graduation, and only about 6% of general dentists in the U.S. and Canada reach this level of expertise. When you see a dentist with FAGD after their name, you can rest assured that they know about the latest techniques and best practices in dentistry. In addition to this, he has taken multiple courses focused on CEREC same-day crowns and treatment planning with a CBCT scanner.
In addition to the Academy of General Dentistry, Dr. Albeer is also a member of the American Academy of Implant Dentistry, Seattle Study Club, and he is a clinical instructor at the Wehrle Implant Immersion Course.


Outside of the Dental Office, What Do You Like to Do?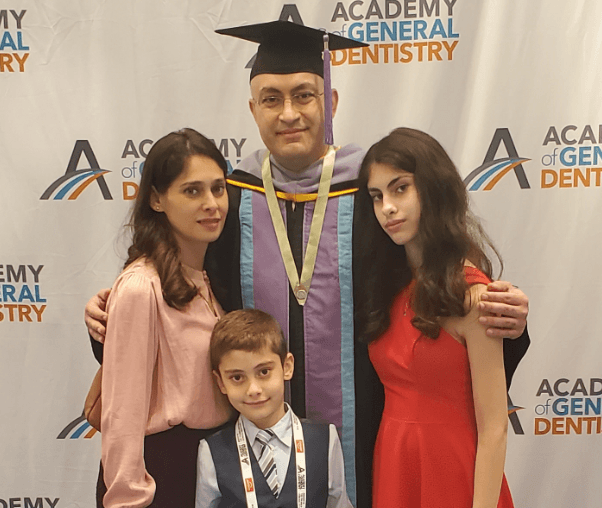 Dr. Albeer and his wife Sama have two children, a teenage daughter and young son. He enjoys outdoor activities like swimming and is always searching for new hiking trails to explore. An avid movie watcher, he organizes a movie night every weekend with his family, complete with popcorn. He is an accomplished pianist with a deep love for playing Beethoven, and he considers himself to be a "Disney fanatic," particularly when it comes to the Pixar movies.