Dental Team – Carrollton, TX
A Team You Can
Count On
Every member of our dental team has one goal in mind: make sure that you and your loved ones have an enjoyable, productive dental experience. From helping your child stay comfortable to guiding you through the check-in process, you'll have a friendly professional to help you every step of the way. The biographies below will tell you a bit more about some of the wonderful individuals that allow Rosemeade Dental to provide Carrollton patients with high quality dental care.
Candy, Office Manager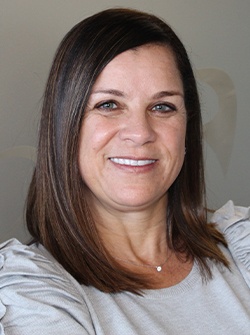 Candy joined Rosemeade Dental in 2020, and she brings over 20 years of experience to our dental office. For her, nothing is better than letting a patient know they can afford to get the smile they've always wanted. She is HIPAA/OSHA certified and is originally from Hughes Springs, TX. She has a daughter that is about to graduate from the University of Texas at Arlington, and on the weekends, she likes to watch movies, go shopping, and just relax.
Elizabeth, Front
Desk Coordinator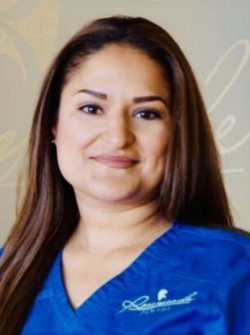 Elizabeth has been a part of the Rosemeade Dental team for 6 years, and she brings 18 years of experience to our dental office. She says that the best part of her job is getting to work alongside an amazing team. She is originally from Dallas and has 3 daughters. When she isn't spending time with family, you'll often find her cooking, baking, or walking her dog.
Joanmary, Front Office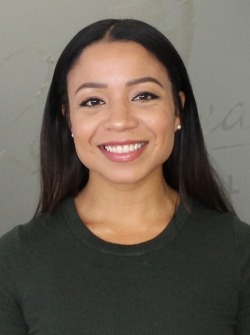 Joanmary has been working in dentistry for over eight years now, and she loves being able to help our patients gain confidence! Going above and beyond for people in need is very important to her. Outside of work, she spends plenty of time with her son; they particularly enjoy going to the roller skate park together. She's also a professional bodybuilder and exercises constantly while also working with others to achieve their health and fitness goals.
Kim, Registered
Dental Hygienist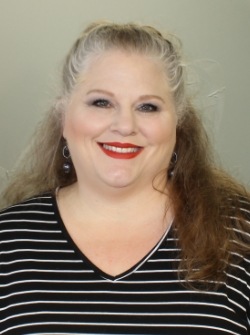 Kim has been working as a dental hygienist for over 30 years now! At Rosemeade Dental, she's thrilled to be spending time alongside such a caring team. A Garland native, she is married with two children and three grandchildren. Outside of working hours, you can typically find her cooking, spending quality time with friends, crafting, and playing World of Warcraft.
Marlene, Lead
Dental Assistant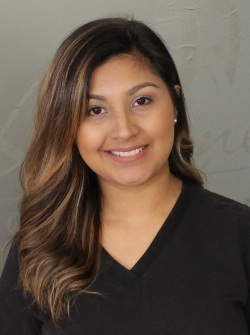 Marlene's career in oral healthcare spans over a decade so far. She completed her education at Carrington College. Today, what she enjoys most about her position is being able to give patients a great experience! Originally from Dallas, she is the mother of two beautiful little girls and a Schnauzer named Lady. As for hobbies, she spends her free time bike riding, running, building Legos and reading books with the girls, and eating out at restaurants. She also loves organizing and doing arts and crafts.