Emergency Dentistry – Carrollton, TX
Act Fast to
Save Your Smile
No matter when a dental emergency strikes, you can call Rosemeade Dental to get the relief you need whenever it's most needed. Dr. Albeer will make every effort to see you as soon as possible in the event of an emergency, and our team can give you advice for staying comfortable and limiting the damage in the meantime. Thanks to our comprehensive menu of dental services, you can count on us to salvage and repair your smile in an urgent situation thanks to emergency dentistry in Carrollton, TX.
Why Choose Rosemeade Dental for Emergency Dentistry?
State of the Art Technology
Convenient Dental Office Hours
All Services in One Location
How to Handle Common Dental Emergencies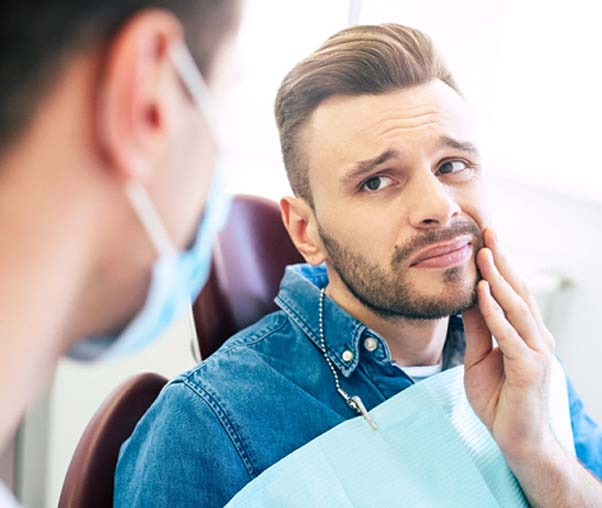 As you can probably guess, not all dental emergencies are the same. Some people suffer from debilitating toothaches while others break their teeth while playing sports or chewing on hard candy. No matter what the nature of your emergency is, the basic response should be the same: call our dental office immediately, then do everything you can to control the situation until your appointment. You'll find a list of common emergencies and how to deal with them below.
Toothaches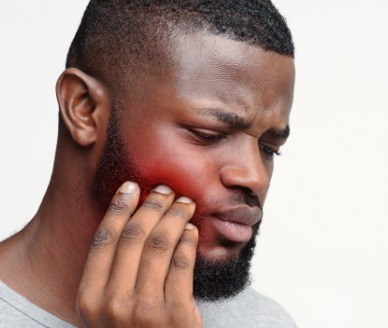 Clear away any debris in your mouth by rinsing with salt water and flossing around the tooth. Call us if the pain doesn't get any better. Take a painkiller if you need additional relief. If your tooth has become infected, we'll most likely recommend root canal therapy as a solution.
Chipped/Broken Tooth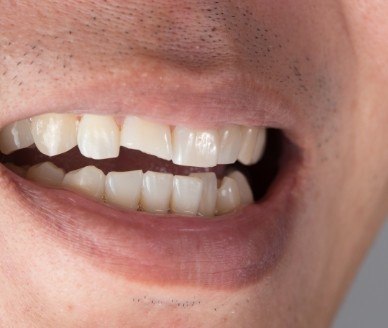 Rinse the area with warm water and gather any pieces that have broken off. A cold compress or ice pack can help reduce the swelling. If you need to eat before your appointment, only consume soft foods and do not chew with the affected side of your mouth. In most cases, we can try and salvage the tooth, although extraction might be needed in extreme cases.
Knocked-Out Tooth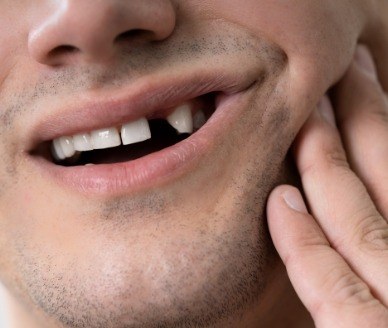 You only have a short time frame to try and have your tooth replanted; get to our dental office in less than an hour if you can. When handling the tooth, avoid touching the root. Rinse it off with cool water and try to put it back in its socket. You can also place it in a glass of milk to preserve it.
Lost Filling/Crown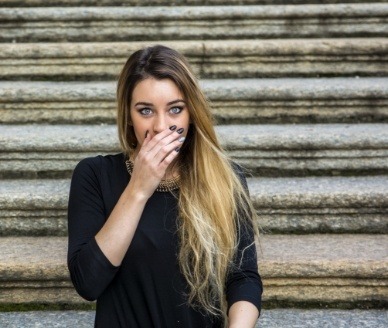 Most of the time, the tooth will be weak and sensitive without a restoration to protect it. It's important to be gentle with the tooth at all times to avoid further damage. As a temporary measure, you can reattach a lost crown to the tooth with dental cement or a dab of toothpaste.
Jaw/Joint Pain?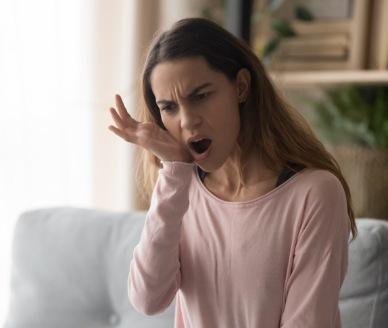 If you notice that you're suffering from jaw pain on a frequent basis, you may have a TMJ disorder. Over the counter painkillers can help you find relief while looking for a permanent solution. We can offer occlusal splints that adjust the position of your jaw to take some of the pressure off the joints.
How to Prevent
Dental Emergencies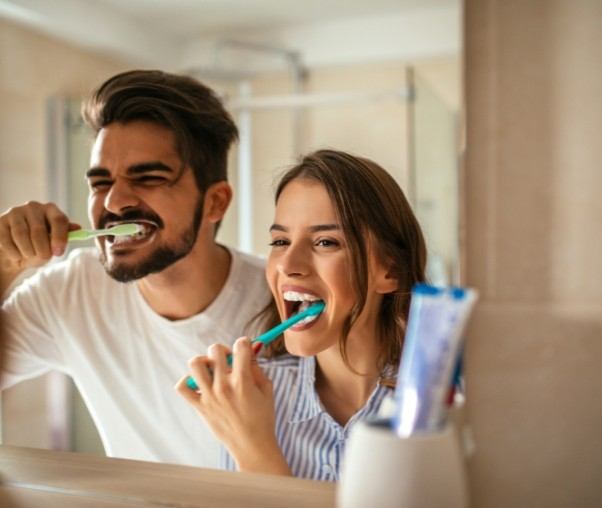 Brush your teeth with a fluoride-based toothpaste for extra cavity protection. You should be brushing at least two times every day.
Use dental floss to clean the various nooks and crannies inside your mouth.
Always wear a mouthguard when playing any kind of sport or participating in any kind of physical activity.
Do not use your teeth to open packages, chew hard objects, or bite down on overly hard foods such as ice cubes or peppermints.
The Cost of Treating Dental Emergencies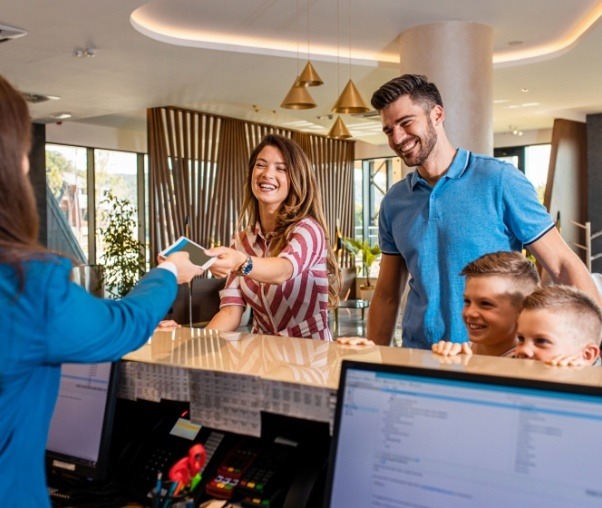 Once you've had a chance to take your mind of the pain and inconvenience of your dental emergency, you might find yourself worrying about the cost of your treatment. The final price is something that is likely to vary depending on the situation. We can give you an estimate once we've had a chance to examine your mouth. We accept a number of dental plans and can work with you to explore your financial options as thoroughly as possible.