Metal-Free Dental Crowns – Carrollton, TX
Lifelike Restorations for Seamless Smiles
You know it's important to treat a severely decayed or damaged tooth, but you also want to avoid the unsightly spotlight that traditional amalgam can shine on your smile. This is why Dr. Albeer provides metal-free dental crowns in Carrollton, TX. Offering a far more aesthetically pleasing solution than silver or gold, these durable and reliable restorations can be customized to blend in beautifully with your natural smile. As a result, not only will you enjoy greater protection for your weakened tooth, but you'll also feel more confident in your appearance. Contact us today to find out how we can help you take unwanted attention off your dental work and replace it with a more discreet restoration.
Why Choose Rosemeade Dental for Metal-Free Dental Crowns?
Personalized restorations made for every patient's individual needs
CEREC technology available for same-day crowns
Dental insurance welcome & financing available
Who is a Good Candidate for Metal-Free Dental Crowns?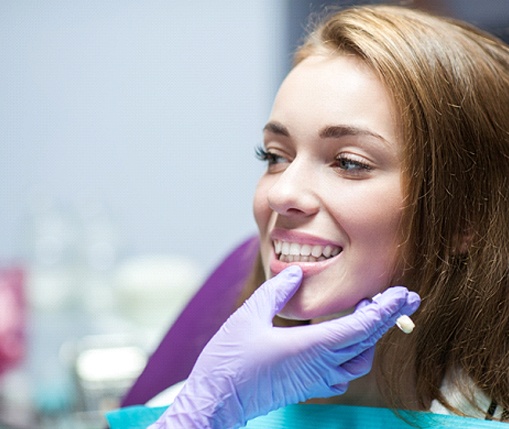 When decay or damage spreads to the inner layers of your tooth, it can cause intense pain and sensitivity. If left untreated, it can reach the pulp and require root canal therapy. If a filling is not enough to adequately treat decay, Dr. Albeer will likely recommend a dental crown. Designed to fit over the natural, weakened tooth, it can safeguard your smile from future reinfection and/or additional damage.
In most cases, you will be approved for treatment if you:
Have a traditional amalgam dental crown you would like replaced with a ceramic, metal-free crown
Have a filling that is spreading and causing additional damage to your natural tooth structure
Recently had a root canal or dental implant and need a metal-free dental crown to restore the crown of your tooth
Want to hide stains or discoloration
How Does the Process of Receiving a Crown Work?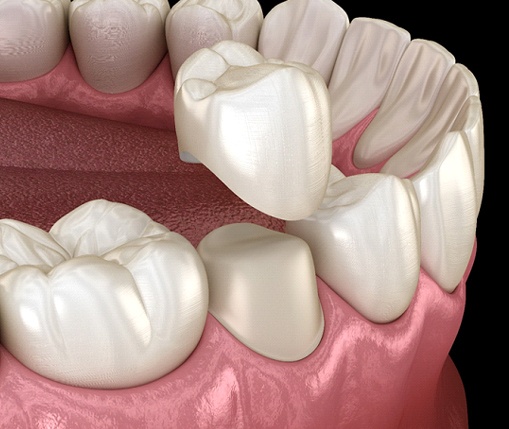 When choosing to receive a metal-free dental crown, you have two options. First, you can opt for the traditional method that involves sending impressions to a dental lab where technicians will create a custom-made crown based on specifications provided by Dr. Albeer. This can often require at least 2 visits to our office and the need to wear a temporary while your finalized crown is created.
You can also choose to receive your dental crown by allowing Dr. Albeer to use CEREC technology. In one visit, he will treat your tooth, capture 3D images, make necessary adjustments using CAD/CAM software, and send these images to an in-house milling unit that will create your ceramic dental crown while you wait.
No matter which method you choose, it is necessary for Dr. Albeer to first treat your problem tooth, which requires administering local anesthesia to numb the tooth and the surrounding area. Once you can feel no pain, he will clear out the decayed areas of your tooth before filling it to create a tight seal. He will then prep your tooth to ensure a proper fit once your finalized metal-free dental crown is ready for secured placement.
What Are Their Benefits?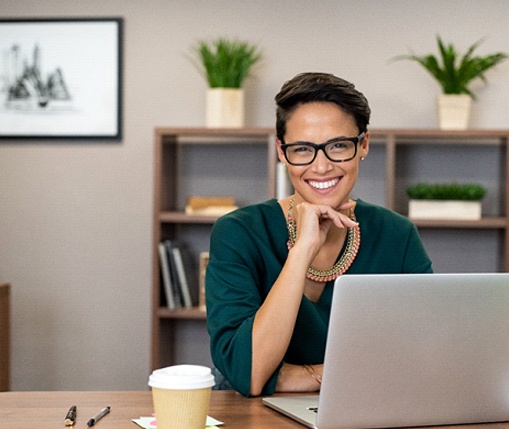 There is a multitude of benefits that come with metal-free dental crowns, some of which include:
Minimal sensitivity if any
A more lifelike, natural appearance that doesn't shine a spotlight on your dental work
Improved durability because your metal-free crown will not expand or contract like a traditional amalgam crown will when exposed to hot or cold temperatures
The ability to keep more of your natural tooth structure
An ideal solution for patients who are allergic to metal but need a reliable restoration to treat a decayed or damaged tooth
The opportunity to embrace a new and improved smile in less time if you choose CEREC same-day technology
Understanding the Cost of Metal-Free Dental Crowns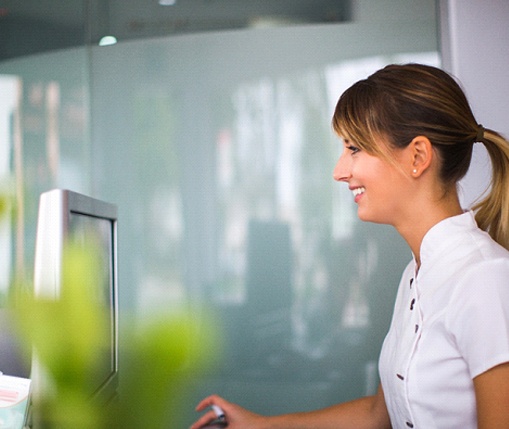 No two patients are alike. This means that until Dr. Albeer is able to examine your smile, we cannot provide you with a clear estimate of your total cost. When it comes to determining how much the cost of metal-free dental crowns in Carrollton will be, we must take into account various factors. Because no two situations are the same, the following criteria are considered to ensure you receive a more clearly defined estimate for your new smile:
The severity of your case and whether you will need more extensive treatment first (i.e., root canal therapy)
Materials used
The type of crown you receive (traditional or CEREC)
The location of where the crown will be placed inside your mouth