Children's Dentistry – Carrollton, TX
Protecting Our
Little Smiles
Being able to take the entire family to a single dental office can be extremely convenient for busy parents. Dr. Albeer recommends having your child's first dental appointment around the age of six months, or whenever they get their first baby tooth. Making sure your little one has access to excellent dental care early on and grows up learning the best oral health habits will help ensure that they will have a brilliant smile as an adult. Has it been over six months since your child's last appointment? Call us today for children's dentistry in Carrollton, TX!
Why Choose Rosemeade Dental for Children's Dentistry?
Sedation for Anxious Children
High Quality Dental Materials
The Latest in Dental Technology
Dental Checkups & Teeth Cleanings for Kids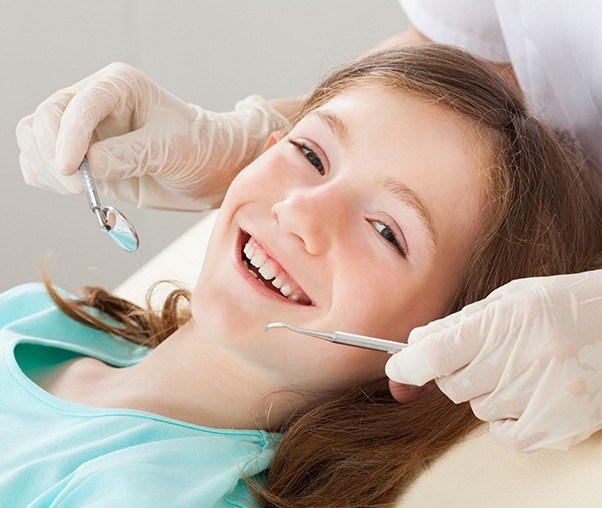 Just like adults, children need to have their smiles professionally cleaned and thoroughly examined every six months. We realize that many children can be anxious about visiting the dentist; we'll make your little one's comfort our top priority during your visit. Preventing tooth decay is one of the main goals of children's dentistry. Children aren't as skilled at brushing and flossing yet, so it's especially important that they see a dentist on a regular basis to have their developing smiles completely cleaned.
Dental Sealants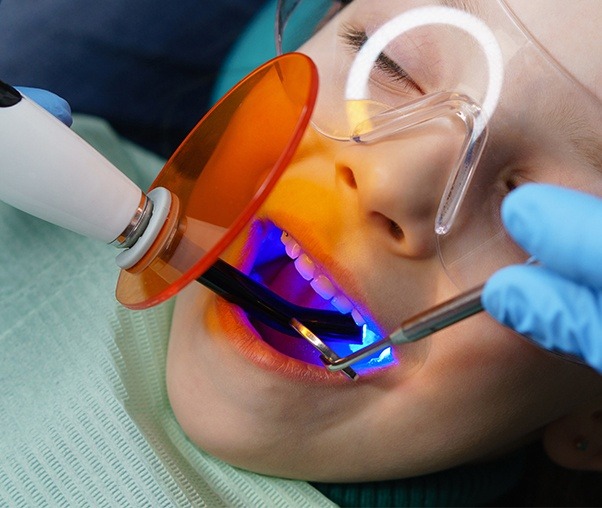 Until your child can reliably keep their teeth clean by themselves, we can give some of the most at-risk teeth in their mouths some additional protection. Molars have many crevices on their chewing services where debris and bacteria can hide. To keep these teeth safe, we can place dental sealants made out of clear plastic over them. This doesn't completely eliminate the risk of decay, but it does make keeping your child's smile safe much easier.
Fluoride Treatments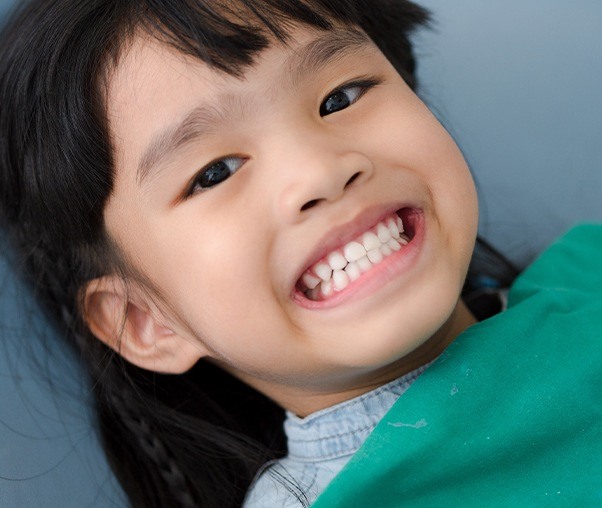 It's important for your child to get plenty of fluoride while their teeth are still developing. Fluoride helps strengthen the enamel and improves its resistance against the bacteria that cause decay. To make sure that your child is enjoying the full benefits, we can topically apply fluoride during one of their regular appointments. We can also offer silver diamine fluoride (SDF) as a way to stop the process of tooth decay without the need for a dental drill.
Pulp Therapy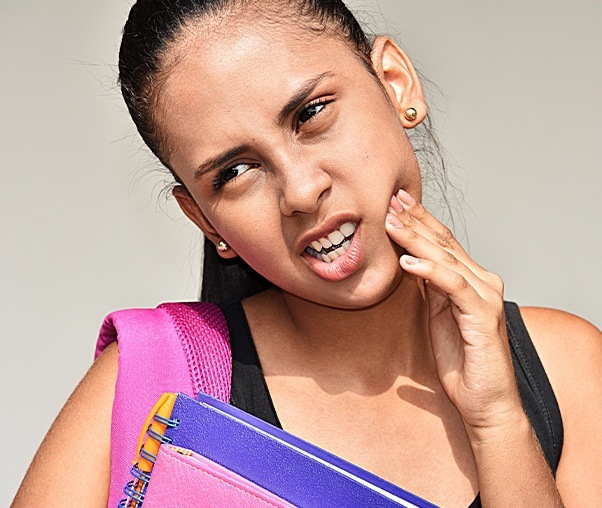 If your child starts complaining about how their tooth hurts, you should schedule an appointment right away. They might be suffering from a dental pulp infection that needs to be treated immediately if you want them to keep their smile whole. Pulp therapy involves the removal of some or all of the pulp inside the tooth in order to prevent further damage. Each case is unique, and the treatment will be customized depending on the age of your child, the position of the tooth, and the overall health situation.