Tooth Extractions – Carrollton, TX
Making Tooth
Removal Easy
We'll avoid removing teeth whenever possible, but there are times when it is the only choice. Dr. Albeer wants you to understand that you have nothing to be nervous about; your mouth will be numbed, and sedation will be administered when appropriate. You won't have to worry about experiencing discomfort in the chair, and we'll work to replace your tooth as soon as possible afterwards. Call us today to take the first step if you think you may need tooth extractions from our Carrollton, TX dentist.
Why Choose Rosemeade Dental for Tooth Extractions?
Dental Sedation Available
In-House Implant Placement
Friendly Bilingual Dental Team
Common Reasons for
Tooth Extraction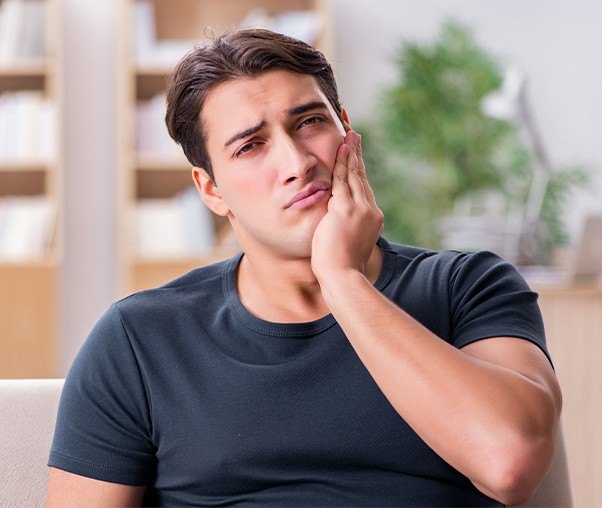 Tooth extraction is a last resort in dentistry. It's only employed under the following circumstances:
The tooth is so badly damaged it can no longer support a restoration.
Tooth decay has reached the point where root canal therapy cannot salvage the tooth.
Gum disease has destroyed the tissues holding the teeth in place.
Orthodontic correction is needed but there's not enough room for the teeth to make the necessary movements.
Wisdom teeth have become impacted, meaning they can't erupt properly in the mouth.
How Tooth
Extractions Work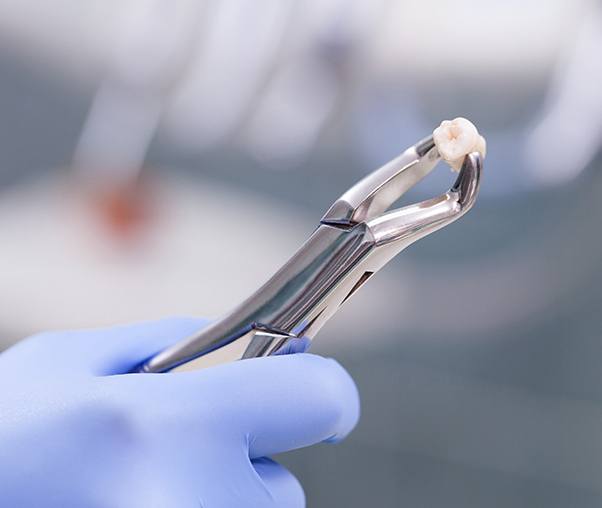 To remove a fully erupted tooth, we can use a special instrument called an elevator to loosen it before gently taking it out with forceps. In cases where the tooth is still underneath the gums, a surgical approach is needed to remove the tissue that is in the way; we might also need to remove the tooth in sections instead of all at once. In both cases, we'll numb your mouth and perform the extraction as gently as possible.