Cosmetic Dental Bonding – Carrollton, TX
Saying Goodbye to Minor Imperfections
Cosmetic bonding in Carrollton, TX is quickly becoming a popular option for individuals looking to rid their smiles of minor imperfections. At Rosemeade Dental, Dr. Albeer can quickly and easily repair your smile in a way that leaves you feeling more confident about your appearance and less concerned with the stains or chips that were once visible. In one short visit to our dental office, we can apply a color-matched material that is safe to use and can last a decade or longer with proper care. To find out more about this unique cosmetic solution, or to schedule a consultation, contact us today!
Why Choose Rosemeade Dental for Cosmetic Bonding?
Completed in one easy visit to our dental office
Versatile cosmetic solution
Skilled dentist with years of training and experience
How Does Cosmetic Bonding Work?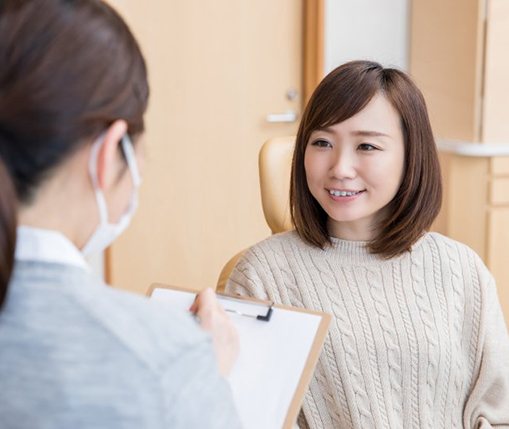 As a minimally invasive cosmetic procedure, cosmetic bonding uses what is known as a composite resin to effectively hide minor tooth imperfections. Capable of being color-matched to blend in with the rest of your smile, the resin is applied directly onto the surface of your tooth after your dentist gently roughens the enamel to ensure the bonding agent adheres properly.
After shaping and sculpting the material, Dr. Albeer will use a curing light to harden the resin before giving your tooth a final polish. When finished, you will no longer see the flaw that was once visible.
Who is a Good Candidate for Cosmetic Bonding?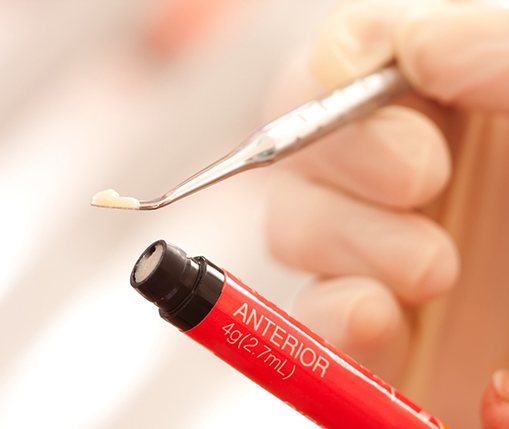 As is with any cosmetic treatment, it is best if you have good general oral health before moving forward with cosmetic bonding. Tooth decay and gum disease can be problematic and will need to be treated, but if you come to us with a healthy smile and simply want to hide a few minor flaws, you will find that cosmetic bonding is great for covering:
Chips
Cracks
Stains
Discoloration
Minor gaps
Minor misalignment
Misshapen teeth
A consultation with your cosmetic dentist will give you the information you need to find out if you qualify for treatment as well as what you can expect from the procedure and how much it will cost.
What Are the Benefits?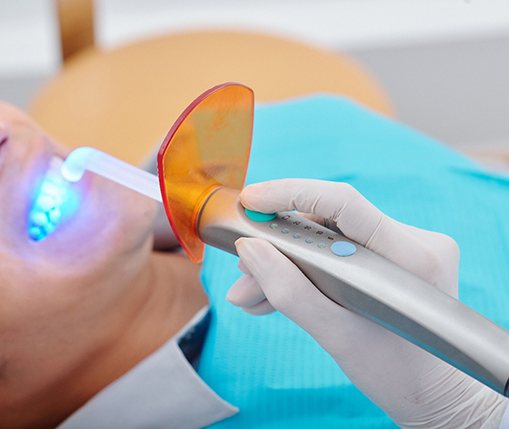 By choosing cosmetic bonding to improve your smile's aesthetic, you can expect the following benefits:
A treatment that is quick and easy to perform (can be completed in just one visit)
A virtually painless procedure, requiring only minimal anesthesia, if any at all
A cosmetic solution that can last 10 years or more with proper care and maintenance
An affordable and cost-effective solution, as opposed to veneers or dental crowns
A versatile method of covering a wide array of flaws
The ability to maintain more of your natural tooth structure
Dental resin that is non-toxic and healthier for you and the environment
A way to enhance your appearance and boost your confidence safely and effectively