Veneers – Carrollton, TX
Erase Chips, Discoloration, and Imperfections For Good
Metal-free dental crowns can restore the function and aesthetic of a damaged tooth and teeth whitening can address stubborn stains, but what if multiple esthetic concerns are preventing you from smiling confidently? Fortunately, there is a solution: veneers. This revolutionary, extremely lifelike cosmetic dentistry service can erase chips, discoloration, and other imperfections for good, leaving you with the smile you've always wanted. Keep reading to learn more or get in touch with our team to schedule your initial consultation!
Why Choose Rosemeade Dental For Veneers?
Experienced, Bilingual Team Members
Modern Smile Design Software
Warm, Welcoming Dental Office
What is a
Veneer?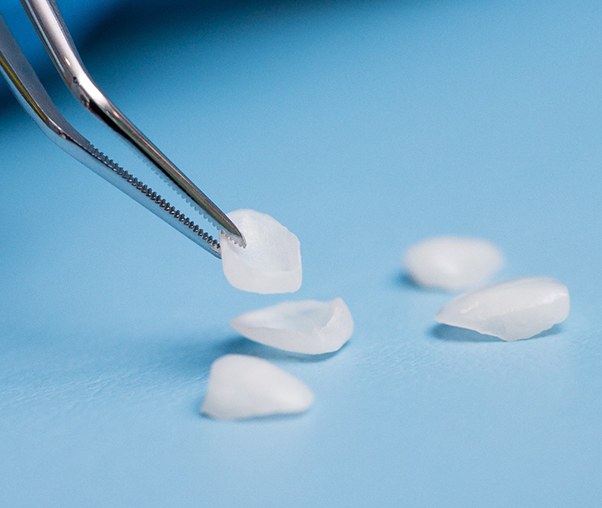 Veneers are custom-made from high-quality materials like porcelain. While they are similar to dental crowns in that they are durable and lifelike, their structure is what makes them distinct. In fact, they are designed to be extremely thin and anchored to the front-facing portion of your teeth. Once bonded in place, stains, chips, cracks, and even slight misalignment will be concealed – all you will see is your new and improved smile!
How Do
Veneers Work?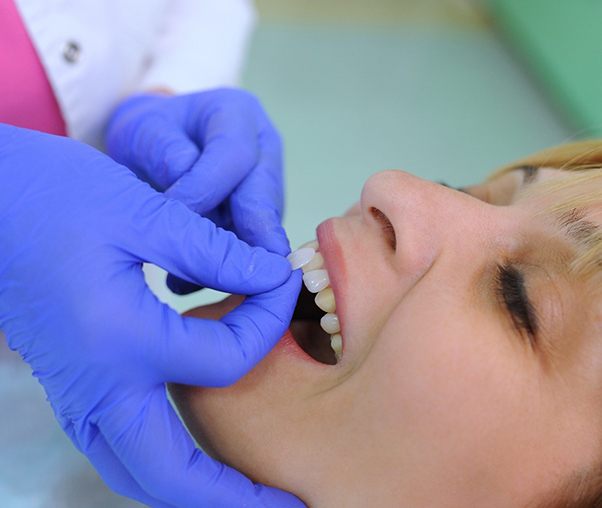 Whether you are looking to address one tooth or undergo a complete smile makeover, the first step to revamping your smile is scheduling an initial consultation. Once Dr. Albeer has learned all about your smile goals, conducted a thorough dental exam, and confirmed you are a candidate, the preparation process will begin. In addition to removing a small portion of enamel, our team will take impressions of your teeth. From there, your veneers will be meticulously crafted, carefully considering the shape, shade, and size. Once they are perfect, we will bond them to your teeth, and your new and improved smile will be complete!
Benefits of
Veneers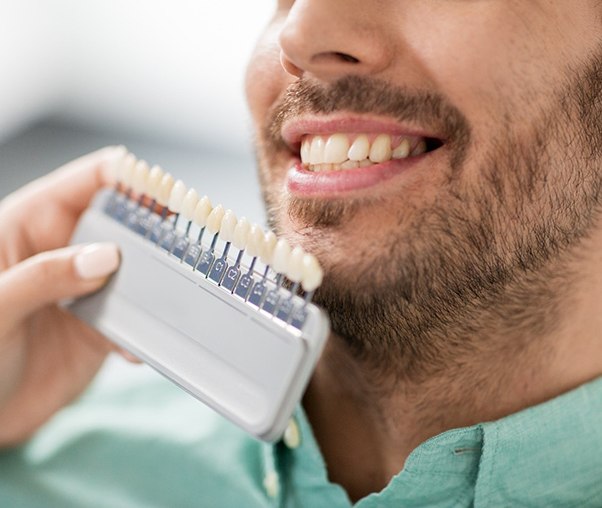 Veneers continue to be one of the most popular cosmetic services because they are:
Extremely durable, allowing you to chew worry-free
Stain-resistant
Long-lasting
Able to be completed in as little as two visits
Able to fix a variety of cosmetic concerns in one treatment
How to Know If Veneers Are Right For You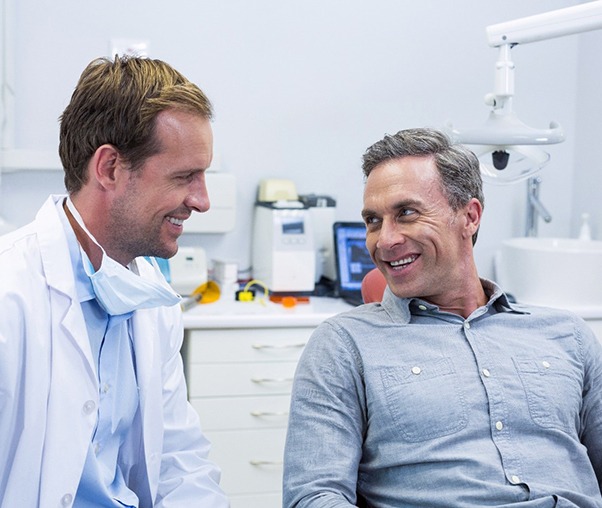 Are you struggling to smile confidently due to unsightly stains? Do you cover your smile when you laugh to hide chips and cracks? Then veneers may just be the solution you've been looking for! The best way to know for certain is to schedule an initial consultation with Dr. Albeer. Sharing what your dream smile looks like and what cosmetic flaws you want to address will help him determine if veneers are the ideal option for you. From there, he can conduct a comprehensive dental exam to ensure your oral health is in good condition. If it isn't, don't fret! He can work the appropriate restorative care into your treatment plan to ensure your smile goals aren't out of reach.
Interested in learning more about veneers? Ready to schedule your appointment? Don't hesitate to give us a call. We can't wait to serve you and your smile!