Veneers – Carrollton, TX
Erase Chips, Discoloration, and Imperfections For Good
Metal-free dental crowns can restore the function and aesthetic of a damaged tooth and teeth whitening can address stubborn stains, but what if multiple esthetic concerns are preventing you from smiling confidently? Fortunately, there is a solution: veneers. This revolutionary, extremely lifelike cosmetic dentistry service can erase chips, discoloration, and other imperfections for good, leaving you with the smile you've always wanted. Keep reading to learn more or get in touch with our team to schedule your initial consultation!
Why Choose Rosemeade Dental For Veneers?
Experienced, Bilingual Team Members
Modern Smile Design Software
Warm, Welcoming Dental Office
What is a
Veneer?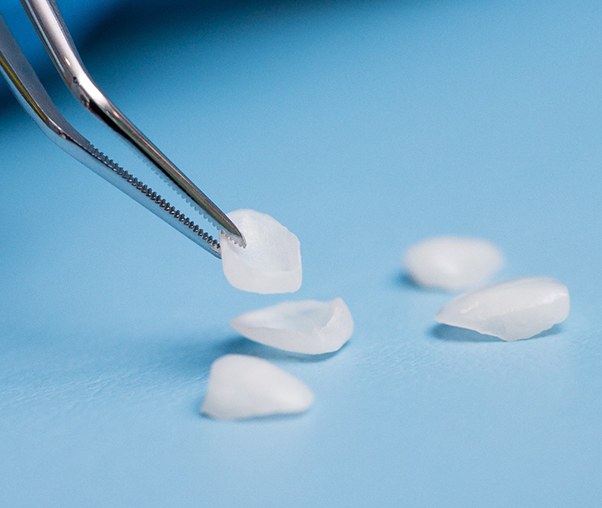 Veneers are custom-made from high-quality materials like porcelain. While they are similar to dental crowns in that they are durable and lifelike, their structure is what makes them distinct. In fact, they are designed to be extremely thin and anchored to the front-facing portion of your teeth. Once bonded in place, stains, chips, cracks, and even slight misalignment will be concealed – all you will see is your new and improved smile!
How Do
Veneers Work?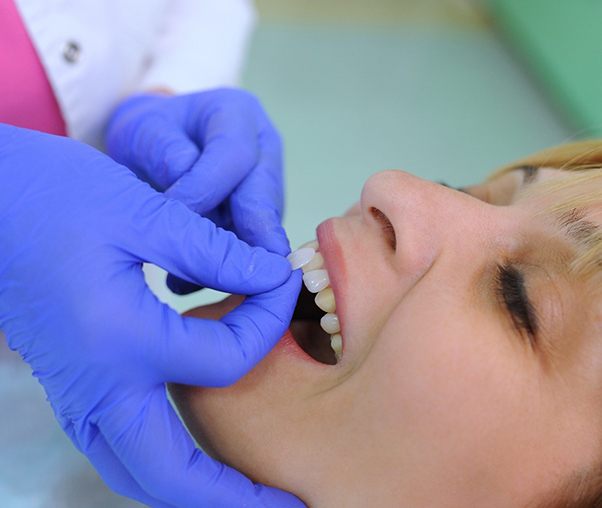 Whether you are looking to address one tooth or undergo a complete smile makeover, the first step to revamping your smile is scheduling an initial consultation. Once Dr. Albeer has learned all about your smile goals, conducted a thorough dental exam, and confirmed you are a candidate, the preparation process will begin. In addition to removing a small portion of enamel, our team will take impressions of your teeth. From there, your veneers will be meticulously crafted, carefully considering the shape, shade, and size. Once they are perfect, we will bond them to your teeth, and your new and improved smile will be complete!
Benefits of
Veneers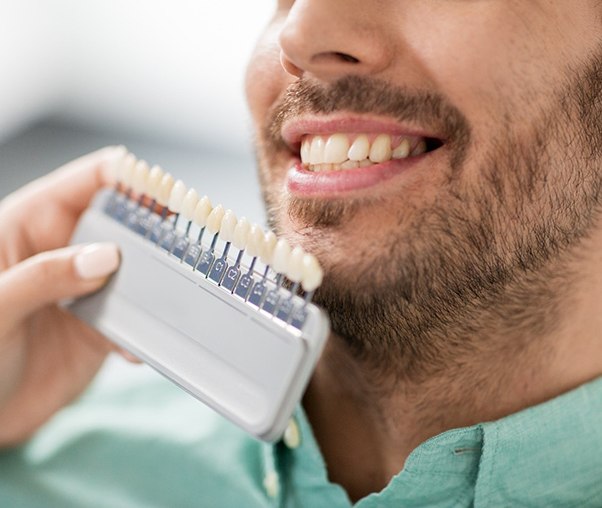 Veneers continue to be one of the most popular cosmetic services because they are:
Extremely durable, allowing you to chew worry-free
Stain-resistant
Long-lasting
Able to be completed in as little as two visits
Able to fix a variety of cosmetic concerns in one treatment
How to Know If Veneers Are Right For You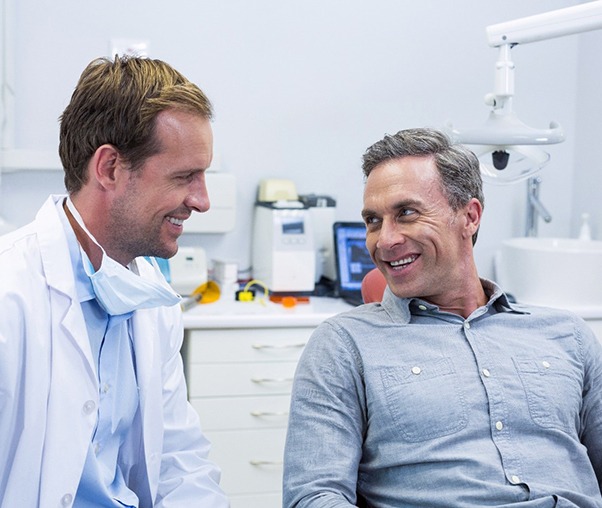 Are you struggling to smile confidently due to unsightly stains? Do you cover your smile when you laugh to hide chips and cracks? Then veneers may just be the solution you've been looking for! The best way to know for certain is to schedule an initial consultation with Dr. Albeer. Sharing what your dream smile looks like and what cosmetic flaws you want to address will help him determine if veneers are the ideal option for you. From there, he can conduct a comprehensive dental exam to ensure your oral health is in good condition. If it isn't, don't fret! He can work the appropriate restorative care into your treatment plan to ensure your smile goals aren't out of reach.
Interested in learning more about veneers? Ready to schedule your appointment? Don't hesitate to give us a call. We can't wait to serve you and your smile!
Understanding the Cost of Veneers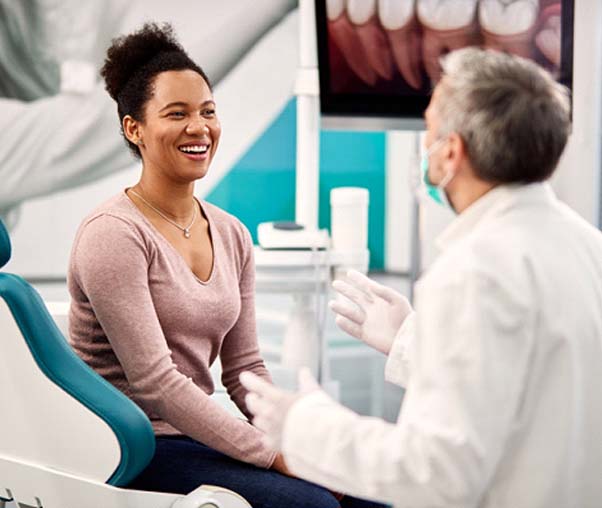 If you want to erase chips, discoloration, and imperfections for good, there's no better choice than veneers. However, it's no secret that they are one of the more expensive cosmetic dental treatments. Investing in your smile with veneers can be an excellent idea, especially if you're looking for the most comprehensive way to get truly amazing results. That being said, it's important to choose the right cosmetic service for your specific goals. Let's compare the cost of veneers in Carrollton to a few other popular beautifying treatments and what your options are for making your new smile affordable.
Cost VS Cosmetic Dentistry: What's Right for Me?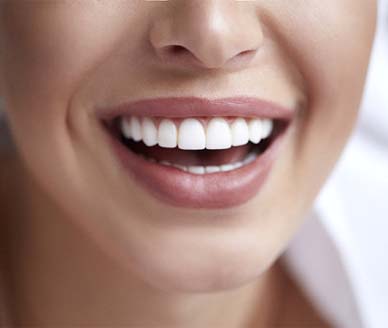 We're proud to offer a variety of different cosmetic dental treatments that accomplish different things at different price points, like:
Teeth Whitening –Teeth whitening is fast, effective, and affordable, which is why it's one of our most popular services. Of course, it can only change the color of your teeth, not their shape.
Direct Bonding – Dental bonding is a faster and more cost-effective option that can correct the size and shape of teeth. However, it can only be used for very minor flaws and needs to be redone every few years.
Gum Recontouring – If you have a "gummy smile," gum recontouring can remove excess tissue to reveal your natural beauty. While this treatment can improve the appearance of your teeth, it doesn't actually change their shape or color.
Veneers – While veneers are more expensive than these options, they are the easiest, most convenient way to achieve all of these results and more. This comprehensive solution can transform the size, shape, color, and overall appearance of one or more teeth in as little as two appointments.
How to Make Veneers Affordable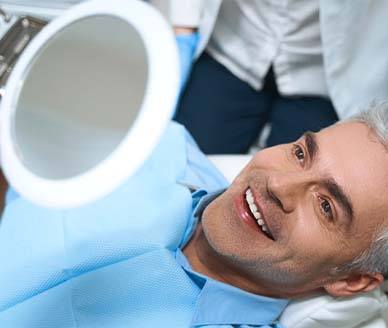 Like most cosmetic treatments, veneers are not typically covered by dental insurance. This makes many patients worry that the smile of their dreams is financially out of reach. Thankfully, your veneers may be more affordable than you think! During your initial consultation, we'll give you a personalized estimate on how much your veneers might cost. We'll also be happy to review your financing options through CareCredit. This third-party company offers low- to no-interest payment plans that can break up the cost of your veneers into smaller, more budget-friendly chunks that you can pay over time. To learn more about CareCredit, give our knowledgeable team a call or apply online on our website .
Veneer FAQs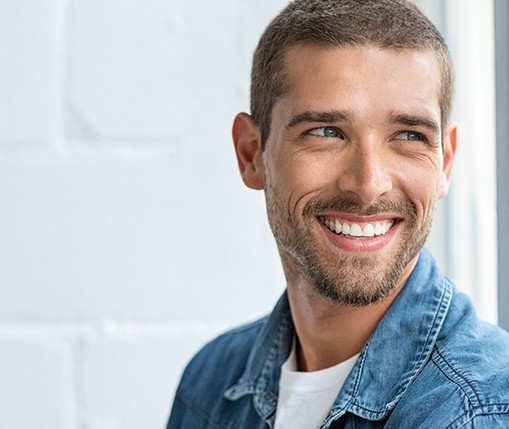 Are you ready to address all your dental imperfections at once with veneers in Carrollton? It's one of the easiest and quickest ways to get the beautiful smile you've always wanted! However, because the process is irreversible, you likely have several questions before committing to treatment. For your convenience, our team at Rosemeade Dental has decided to answer some of the most common questions we receive from patients about veneers. If you'd prefer to speak with a member of our team, feel free to contact us and make an appointment today!
Are Veneers Permanent?
Since veneers will eventually have to be replaced, they're not considered a permanent cosmetic solution. However, the process for getting them is irreversible. Dr. Albeer must remove an ultra-thin layer of enamel to ensure the veneers fit properly on the teeth. And unlike hair and nails, the enamel will never grow back once it's removed. That's why prepared teeth will always need to be covered with dental crowns or veneers.
Do Veneers Give You a Lisp?
When you first get veneers in Carrollton, you may initially have difficulty speaking and pronouncing certain words. It happens to most patients because the tongue is not used to the presence of veneers when talking. Fortunately, any mild lisp or another speech impediment that you develop should fade away once you adjust. You can try reading aloud or repeating difficult-to-pronounce words to make the lisp go away much quicker. If needed, Dr. Albeer can even reduce the thickness of the veneers in certain areas.
Can Veneers Be Used for Bite Correction?
Short answer: it depends on the severity of your bite problem. Since veneers cannot change the actual position of the teeth or jaw, their effectiveness for treating bite problems will vary. If you have a mild open bite, veneers can make the teeth look longer and wider so that they appear to line up correctly. They can also hide small gaps between the teeth. It's worth noting that Dr. Albeer will only recommend veneers for bite issues that don't cause significant oral health problems but still affect your appearance.
Is It Painful to Get Veneers?
You shouldn't feel any pain during the procedure itself since your mouth will be fully numbed with a local anesthetic. However, you'll likely experience mild sensitivity and discomfort when the temporary veneers are first attached. Post-treatment discomfort is more likely when multiple veneers are attached. For instance, two to four veneers usually cause little to no pain, while eight or more can lead to soreness in the gums and the jaw. Luckily, you can manage it by taking over-the-counter pain medications, rinsing with warm salt water, and using a cold compress.