Dentures – Carrollton, TX
Customized Prosthetics Designed With You in Mind
Are you suffering from tooth loss? Do you have a missing arch of teeth that no longer allows you to enjoy your favorite foods or speak without feeling embarrassed? Do you minimize your time at social gatherings or avoid the camera for memory-making moments? If so, it's time to consider how dentures in Carrollton can help you embrace a fuller, happier life. At Rosemeade Dental, Dr. Albeer and his team understand the frustration you're feeling, which is why they are happy to work with you to establish the appropriate type of treatment you need to begin enjoying a new and improved smile. To discover if you are eligible to receive dentures, contact us today to schedule an appointment with Dr. Albeer.
Why Choose Rosemeade Dental for Dentures?
All Dental Services Offered Under One Roof
Advanced Dental Technology Used in Our State-of-the-Art Facility
Dental Insurance Welcome and Financing Available
Who is a Good Candidate for Dentures?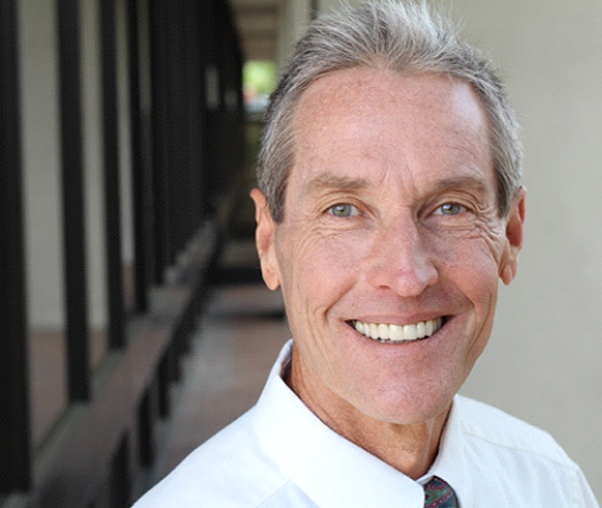 If you are missing an entire row of teeth, there is good news! After meeting with Dr. Albeer, there is a good chance you will be eligible to receive dentures. No longer will you suffer while eating or speaking. Instead, your choice to meet with a dentist in Carrollton to discuss your tooth loss will lead to a more complete and longer-lasting solution.
When meeting with Dr. Albeer, you can expect him to examine your oral cavity and make notes of the problem areas. If you do not show any signs of gum disease or problems with your overall health, he will determine if you need a full or partial denture or implant dentures. Naturally, there are other solutions you can choose from if only a few teeth are missing along an arch (i.e., dental bridge), but if all your natural teeth are gone, and you have good jawbone density and are in good general health, you can expect to receive clearance for full, customized dentures.
What Are the Different Types of Dentures?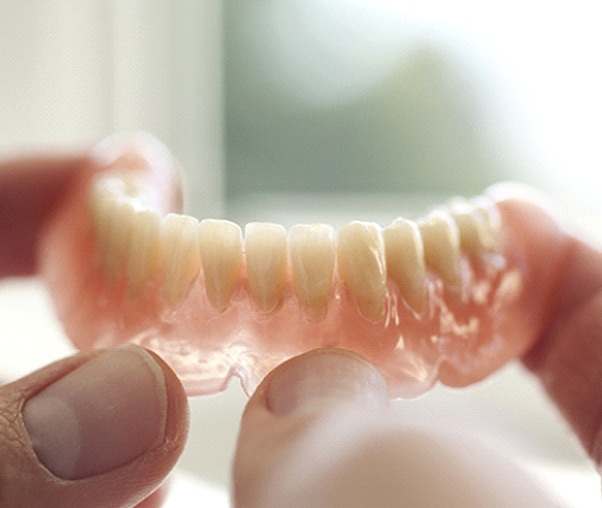 During your consultation, you will learn there are three types of dentures available:
Partial Dentures
You will find that when multiple teeth are missing along a row, it can pose additional problems for your remaining, healthy teeth. From the potential for dental drift to difficulties eating and speaking correctly, a partial denture can help eliminate these problems and produce a healthier, happier smile. Using a gum-colored, acrylic base that closely matches your natural soft oral tissues, artificial teeth are positioned along the prosthetic in the appropriate place. When ready for placement, the partial will fit like a puzzle piece and use metal clasps to attach to your natural teeth.
Full Dentures
Relying solely on your natural suction to remain firmly in place, individuals with full dentures often choose to buy dental adhesive to help add an extra layer of security. Created using the same acrylic, gum-colored base and artificial teeth, this tried-and-true prosthetic will replicate the look of your smile and allow for an improvement in your bite force that you did not have while living without teeth.
Implant Dentures
Implant dentures are vastly different than their traditional counterparts simply because they use titanium posts that are surgically placed into your jawbone to remain in place. They also mimic the full tooth structure from the root to the crown, allowing for continuous stimulation to the jawbone and minimizing the potential for facial collapse or other similar changes. Implant dentures are known to be more expensive than traditional dentures; however, they offer greater stability, functionality, and can last a lifetime with proper care.
Benefits of Dentures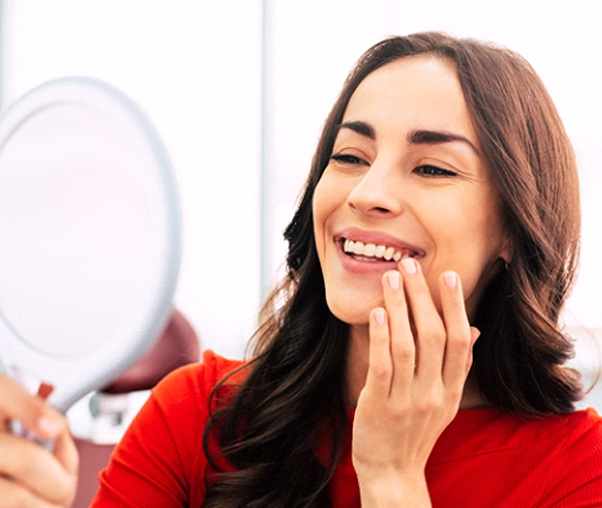 You will find that one of the greatest benefits you will achieve with the help of dentures is the ability to enjoy life to the fullest extent. Not only will you be able to eat nutritious, healthy meals with greater confidence, but you'll also speak with clarity, making it possible to talk with family, friends, and colleagues without fear of embarrassment. Not to mention, traditional dentures are typically covered by dental insurance, making them an affordable option. However, even if you choose implant dentures, you may still be eligible for coverage depending on your insurance company. You can always apply for flexible financing, however, to lower your expenses no matter which type of denture you choose.