Sedation Dentistry – Carrollton, TX
No Need
to Be Afraid
Do you feel nervous whenever you sit down in the dental chair? We understand; after all, you're hardly alone. About three-quarters of adults in the United States have some level of fear or anxiety regarding their dental appointments. As such, we recognize that some patients need a little extra to stay calm and relaxed during their visit. Call us before your appointment to ask about the options for sedation dentistry that our Carrllton, TX sedation dentist, Dr. Albeer, can use to make your appointment easier.
Why Choose Rosemeade Dental for Sedation Dentistry?
Convenient Dental Office Hours
Warm, Welcoming Dental Office
Friendly, Experienced Dentist
Nitrous Oxide Dental Sedation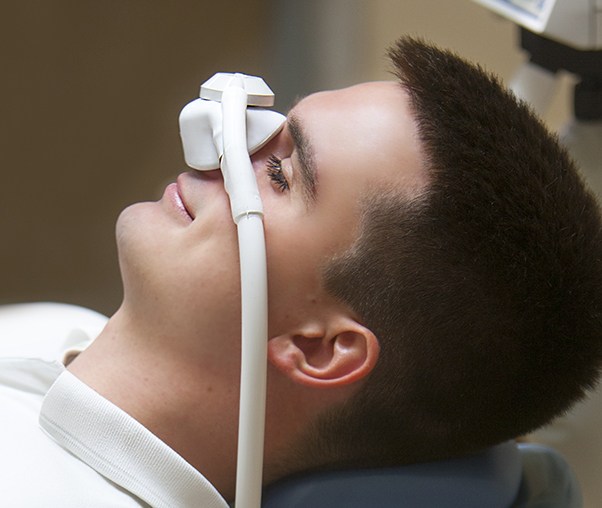 You may have heard nitrous oxide referred to as laughing gas before. While it doesn't necessarily give you the giggles, it will put you in a highly relaxed, euphoric state. You'll still be awake and able to respond to requests. You might experience light-headedness or a tingling feeling in your arms and legs. The effects will wear off quickly after the mask is removed, so there's generally no need to have someone else drive you home.