Restorative Dentistry – Carrollton, TX
Regain Your Fully Functional Smile
When you're young, you might find it hard to imagine your teeth breaking at some point. For one reason or another, though, sometimes teeth become damaged. When that happens, you don't need someone to judge you; rather, you need someone who can help you repair your teeth so that they can still be used to help you enjoy a full life. If you think you have a cavity or a damaged tooth, call us today to schedule an appointment with Dr. Albeer and learn more about how we can help with restorative dentistry in Carrollton, TX.
Why Choose Rosemeade Dental for Restorative Dentistry?
Crowns Made In-House in One Day
Long-Lasting, Quality Materials
State of the Art Dental Technology
Tooth-Colored Fillings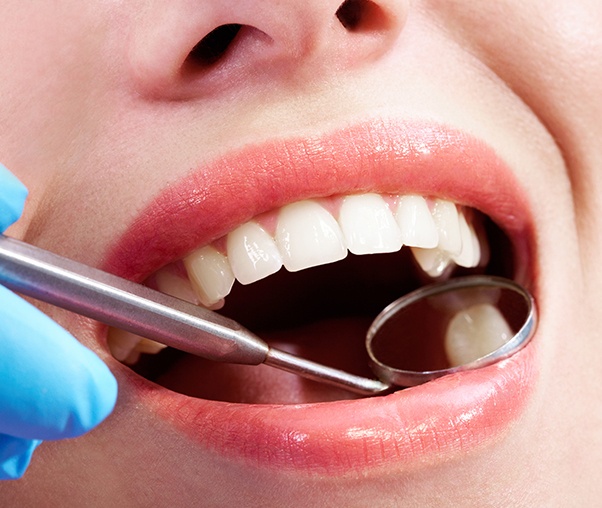 The idea of getting a metal filling for a cavity can be an off-putting one. Luckily, dentists and patients both prefer tooth-colored fillings nowadays. Composite resin can be placed inside the cavity to replace the dental structure that was lost. And since it bonds directly with the tooth itself, more of the natural tooth's healthy structure is kept. The composite resin can be shaded depending on the color of your natural teeth so that it blends right in.
Dental Crowns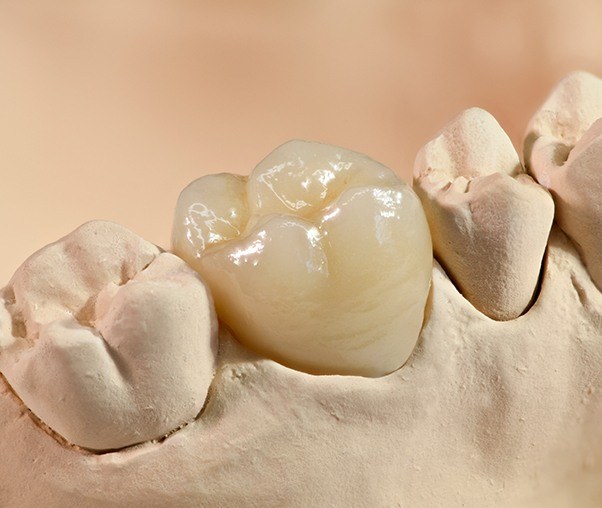 A dental crown is a highly versatile restoration. It can be used to replace a significant amount of enamel that was lost in an accident. It can hold together a tooth that has been weakened for whatever reason. It can be part of a dental bridge that fills in a gap in your smile. And it can even be used to cover discoloration that doesn't respond to teeth whitening procedures. No matter what your dental needs are, you'll be given a customized crown that's just right for the job.
Learn More About Dental Crowns
CEREC® One-Visit Dental Restorations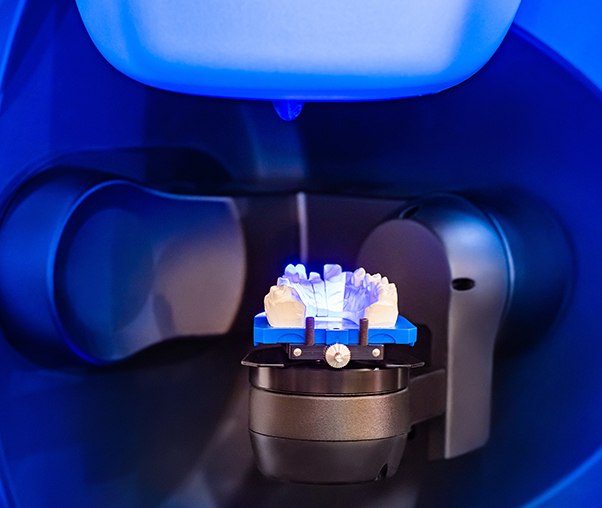 How many appointments does it take to get a dental crown? Normally, the answer is at least two – but the CEREC system allows us to complete the entire process in just one visit! First, we prepare the tooth by removing a small amount of enamel. Then we use a special scanner to create a three-dimensional image of the tooth that is used to design the crown. The CEREC machine will mill the restoration out of a block of porcelain, and we can then place it right away.