Dental Crowns – Carrollton, TX
Custom-Made Repairs for Strong Teeth
At Rosemeade Dental, we provide a wide range of dental restorations to keep patients healthy and happy. Of these solutions, dental crowns are one of the most common services that we recommend. Dr. Ali Albeer is experienced in placing and restoring dental crowns in Carrollton so that they look exactly like your natural teeth. Read on to learn more about dental crowns and the benefits they can bring you.
Why Choose Rosemeade Dental for Dental Crowns?
State-of-the-Art Dental Technology
Experienced Dentist & Staff
Comfortable Office with Sedation Available
What is a Dental Crown?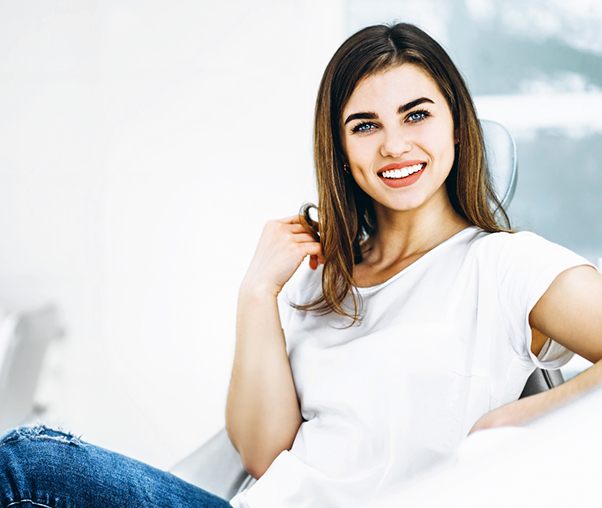 A dental crown is a restoration that is designed to cover the entire visible portion of a tooth. It gets its name because it literally caps or "crowns" a damaged, decayed, infected, or misshapen tooth. We will ensure that your dental crown blends in with your natural smile. You may need a dental crown if you have a root canal, decay that is too severe for a normal filling, or a tooth that you wish was shaped differently.
After preparing the affected tooth, we will take impressions and images, which are used to custom make your crown. We partner with a hi-tech dental lab that will create a strong and beautiful restoration. It usually takes a few weeks for your crown to be made, which is why you'll be given a temporary crown to wear in the meantime. Lastly, you'll come back into our office and Dr. Albeer will place your permanent crown.
Types of Dental Crowns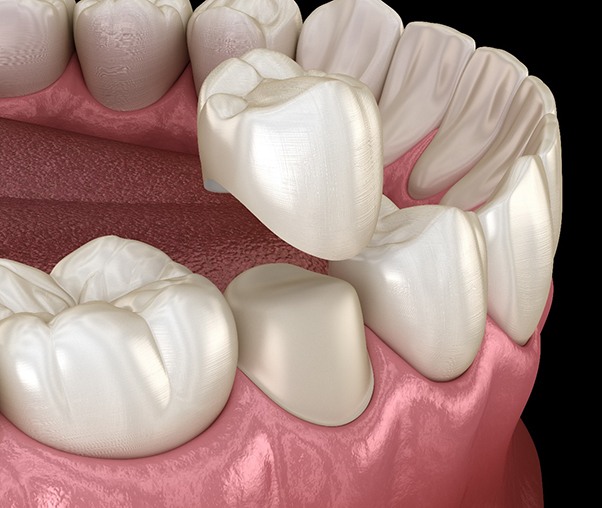 We offer different types of dental crowns based on the needs of our patients. The most common type is the one described above – traditional crowns. This reliable service will usually take two dental appointments to complete, allowing time for preparation and final placement.
We also offer CEREC same-day crowns. With this option, patients can receive completely custom-made restorations in a single appointment. This is possible thanks to our state-of-the-art CEREC technology that allows us to take digital impressions of your smile. Not only is this incredibly efficient, but it eliminates the need for messy putty. Once the digital impressions are taken, they're sent to our in-office milling machine, which will create your crown during a single visit. From there, Dr. Albeer will place your crown and you can leave our office with a smile!
Benefits of Dental Crowns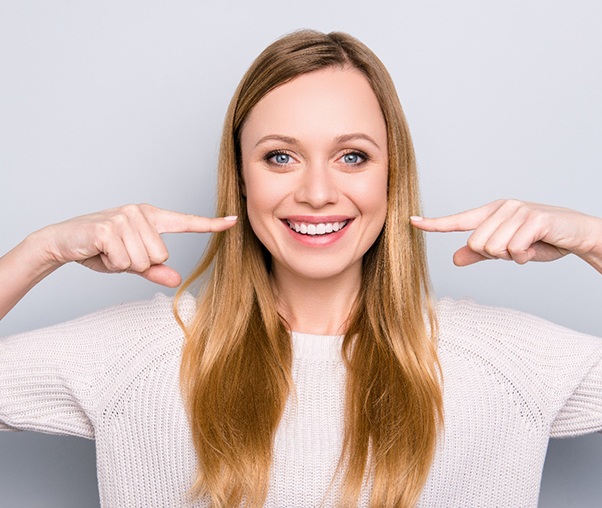 Dental crowns are one of the most popular restorations we have to offer because of their many advantages, including:
Durability: With proper care like brushing, flossing, and visiting our office regularly, dental crowns can last for up to 15 years, and sometimes longer.
Appearance: Dental crowns mimic the appearance of your natural teeth for a beautiful, realistic smile.
Health: Dental crowns strengthen and protect damaged or decayed teeth to help you eat, speak, and chew without worrying in the future.