Preventive Dentistry – Carrollton, TX
Keeping Your Smile Clean and Healthy
Being meticulous about brushing and flossing is extremely important for your oral health, but even with the best habits you could still end up suffering from a cavity due to the accumulation of plaque in a spot in your mouth that you continually overlooked. Dr. Albeer highly recommends having at least two dental appointments every year to give yourself the best chance of preventing cavities and gum disease from happening at all. Ready for your next checkup? Call us today to schedule an appointment for preventive dentistry in Carrollton, TX!
Why Choose Rosemeade Dental for Preventive Dentistry?
Friendly, Bilingual Team Members
State-of-the-Art Dental Technology
Convenient Dental Office Hours All Week
Dental Checkups
& Teeth Cleanings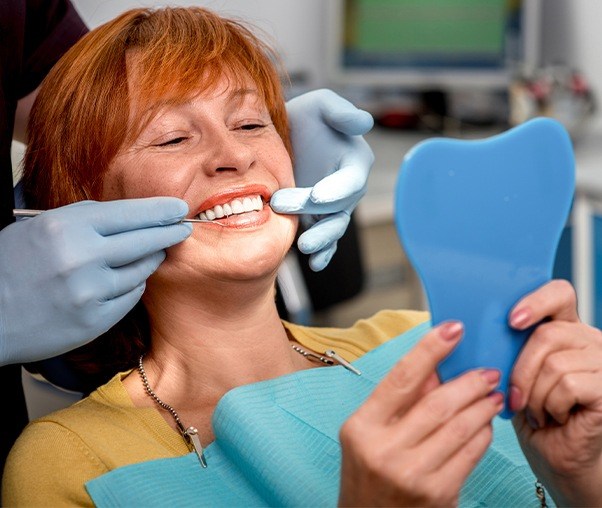 A regular checkup generally consists of a thorough visual examination of the mouth; it might also include X-rays that can show us hidden cavities or other unseen oral health issues. Afterwards, it will be time for the cleaning. We can remove plaque and tartar from your teeth and gums using traditional metal tools or an ultrasonic scaler that breaks up harmful substances in the mouth by vibrating quickly. Afterwards, the teeth will be polished so that they appear smoother and shinier than before.
Nightguards
for Bruxism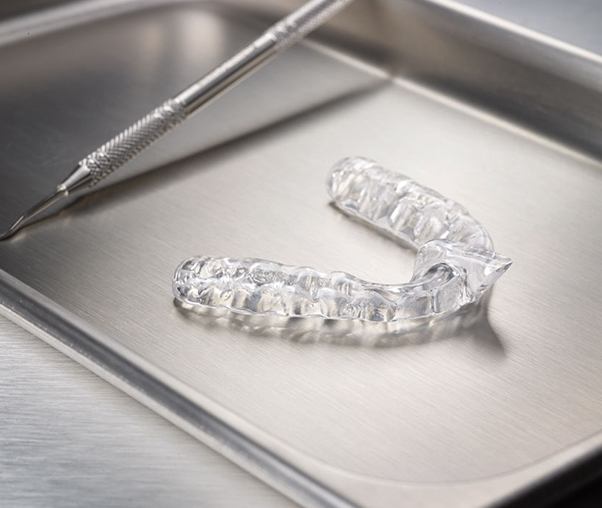 Clenching and grinding your teeth at night can have serious consequences over time. Your teeth will weaken and could eventually break, to say nothing of the headaches and jaw pain that you could experience on a regular basis. Luckily, there's a simple way to protect yourself from the effects of bruxism: wearing a nightguard. These oral appliances can be sold in stores, but the ones that Dr. Albeer provides can be customized to fit perfectly in your mouth.
Fluoride Treatments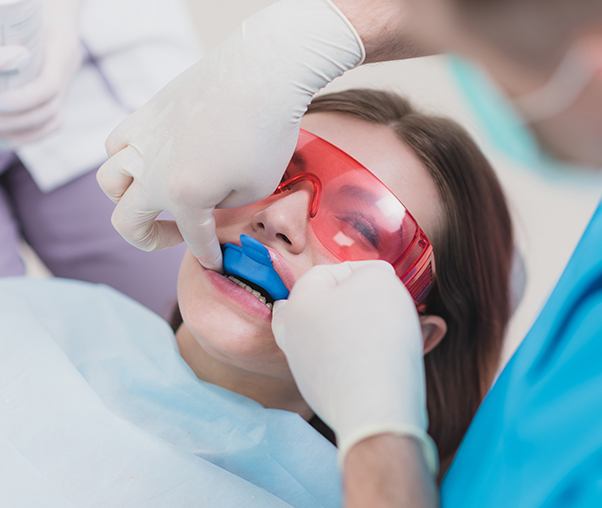 Most communities add fluoride to their drinking water due to the benefits that it has for dental health. Drinking fluoridated water on a regular basis can help keep your teeth strong and reduces your risk of cavities by as much as 25 percent. However, not everyone gets their recommended exposure to fluoride. During a routine checkup, we can apply a concentrated form of fluoride directly to your teeth so that you can enjoy additional protection from decay until your next visit.
Oral Cancer Screenings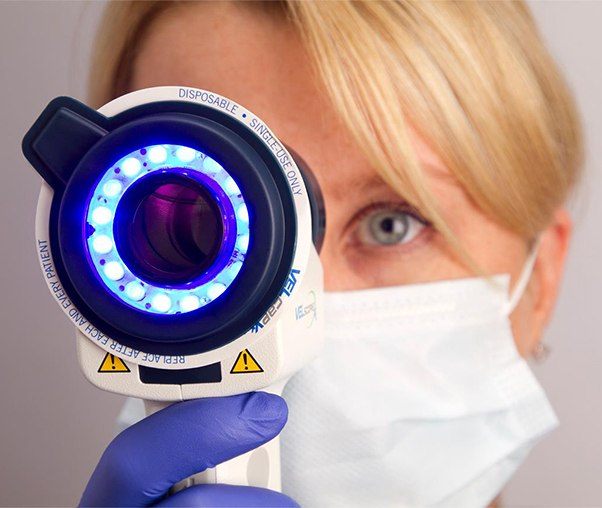 Oral cancer is responsible for killing one person every hour in the United States. Early detection has been shown to increase the survival rate of oral cancer to about 80 percent, which is why dentists are now taking the initiative in looking for the warning signs of this potentially deadly condition. An oral cancer screening is quick and painless, and it can easily be completed as part of your regular biannual checkups and cleanings.