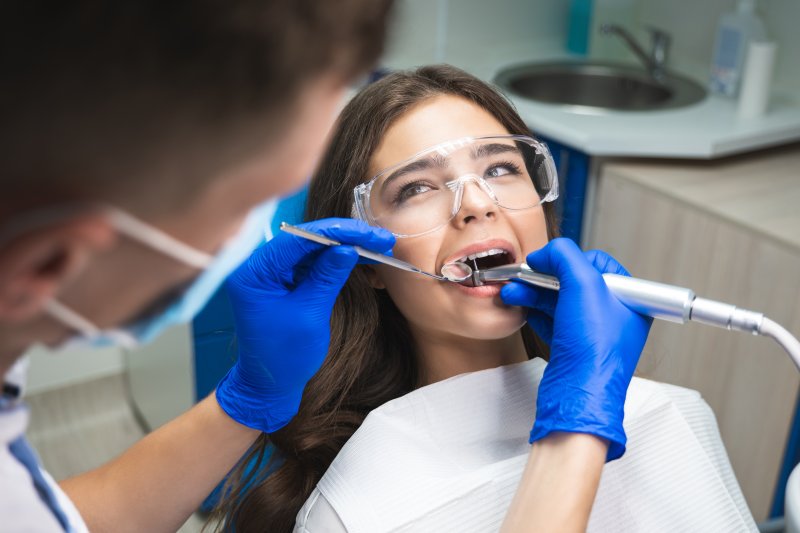 It's the holiday season, so you likely want to focus on upcoming festivities. After all, there's plenty to celebrate — Christmas, Hanukkah, New Year's Eve, and more! That said, this time of year can also put your teeth at risk with various sweets and treats. You might need a root canal retreatment if you aren't careful enough! As for why one would be necessary, your Carrolton dentist can give you the answer. Here's a summary of why you'd redo a root canal and what to expect from the process.
Why Would You Need a Retreatment?
Root canals have a long-term success rate of over 95%, but even they have occasional issues. You might need to get one redone if the following apply:
Your Tooth Didn't Heal Properly
Every so often, a tooth doesn't heal correctly after root canal therapy. When that happens, harmful bacteria could reinfect it and cause long-term problems.
This healing failure can stem from reasons like:
Complicated Canal Anatomy: If narrow, curved, or complex canals weren't fully treated at the first procedure, germs could hide in them.
Delayed Crown Placement: Bacteria can attack and infect your tooth when there's a sizeable delay between a root canal and crown placement.
Salivary Contamination: Your restoration might not fully seal the tooth, thus letting saliva inside it.
A New Problem Threatens the Tooth
Even a successfully-treated tooth sometimes requires retreatment. In these cases, the pearly white likely suffers from a new problem. These might include:
New Decay: Should new decay form near a treated tooth, it can expose the inner filling to bacteria and cause a new infection.
Tooth & Restoration Damage: If a crown or filling loosens or cracks, microbes can seep through and attack the treatment area. The same applies if the tooth itself cracks.
What Could You Expect from It?
All in all, a root canal retreatment is similar to your initial procedure. The dentist will start by numbing your mouth with an anesthetic. From there, they'll remove the dental crown and open the tooth. Your dentist will then take out the canal filling and any previously untreated tissue.
To ensure the retreatment is effective, the team will use illumination, magnification, and other tools to search for any extra canals or anatomy that require treatment. When that's done, they'll disinfect, refill, and seal the tooth with a temporary filling or crown. You'll return to your dentist's office shortly afterward to have the final restoration placed.
It's best to avoid needing root canal retreatment, especially around the holidays. Just in case, though, remember the facts above so you'll be ready if the time comes.
About the Practice
Rosemeade Dental is based in Carrolton, TX. As led by Dr. Ali Albeer, our practice strives to help patients of all ages protect their oral health. To that end, we perform preventive, cosmetic, and restorative dentistry, as well as emergency dental procedures. Whether you need a checkup for your child or a root canal retreatment, you can count on us! For more information or to book a visit, you can reach us on our website or by phone at (972)-446-1111.