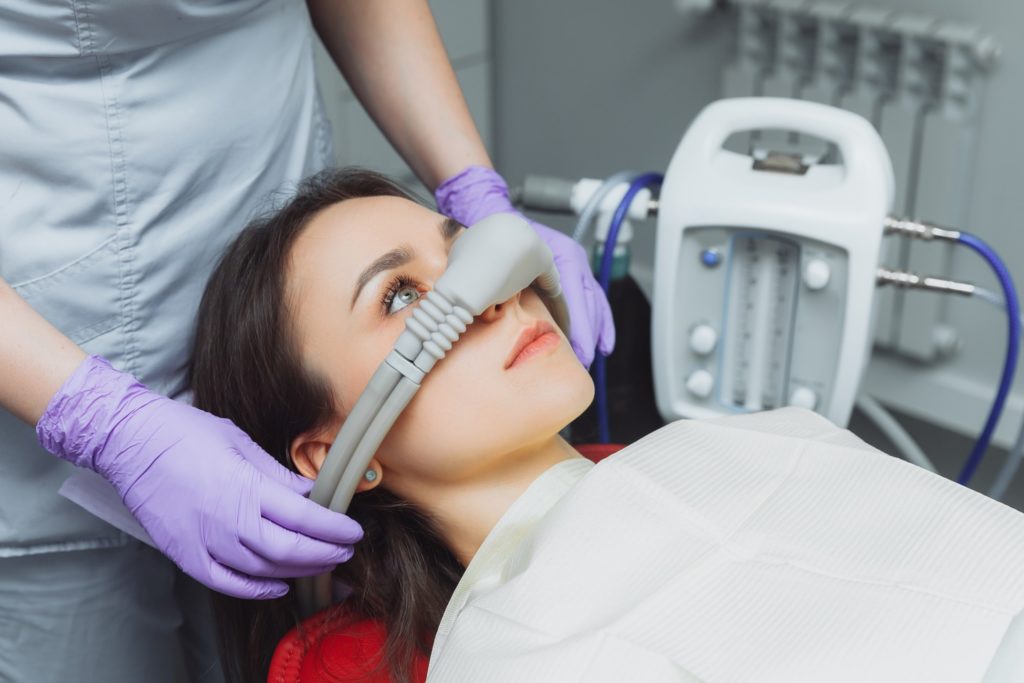 Are you a part of the nearly 50% of Americans who struggle with dental-related anxiety? While the fear itself isn't necessarily harmful, it can be if it causes you to bypass your routine checkups and any necessary restorative work. The good news is that you can get the dental care you need without the stress thanks to nitrous oxide! To learn more about this calming solution and if it's safe, keep reading.
So, Is Nitrous Oxide Safe?
In short, the answer is "yes." This calming sedation option has been heavily tested and deemed safe for use. Since it's combined with oxygen, it can effectively alleviate anxiety while also ensuring that oxygen reaches the brain. Plus, it's non-addictive and non-allergic, making it a great solution for many patients who want to safely alleviate their dental-related anxiety.
6 Noteworthy Benefits of Nitrous Oxide
While nitrous oxide is well known for reducing anxiety and calming nerves, it's also helpful because it:
Is easy to administer
Sets in after only a few minutes
Is tasteless and odorless
Wears off quickly
Allows more dentistry to be completed in a single visit
Ensures patients who would've otherwise avoided the dentist get the dental care they need
How to Find Out If Nitrous Oxide Is Right for You
Of course, nitrous oxide isn't for everyone. For example, if you have a condition that makes it difficult to breathe, like asthma or chronic bronchitis, then it likely isn't the right sedation option for you. Don't worry – your dental team will learn about your medical history and dental needs during your consultation to help you determine if nitrous oxide is ideal. If it isn't, then they will discuss other calming treatment options to ensure you still get the anxiety-free dental care you deserve.
Nitrous oxide isn't just safe; it's also something that can make the world of difference for someone who struggles with mild to severe dental-related anxiety. So, if you're scared of the dentist and it's been more than six months since your last visit, don't hesitate to ask your dental team if you're a candidate for nitrous oxide!
About the Practice
With Dr. Albeer (a highly trained, experienced, and talented dentist) leading our team, patients can turn to Rosemeade Dental for the stress-free, personalized, and world-class dental care they deserve. To ensure that patients struggling with dental-related anxiety feel calm and comfortable in the treatment chair, we're proud to also offer sedation dentistry, like nitrous oxide. If you want to learn more about this calming solution or would like to schedule a consultation, don't hesitate to visit our website or call (972) 446-1111.