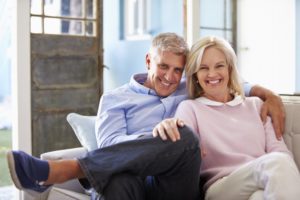 If you're looking into replacing your missing teeth with dental implants, there's a chance you might need a procedure called a bone graft first. This is especially true if it has been a while since you lost your teeth. The jawbone shrinks after one or more teeth go missing, making it unable to support an implant in its current state. With a dental bone graft, your dentist adds bone material to the deteriorated area so that your new teeth can have proper support. To make a smooth and successful recovery after the procedure, be sure to remember these five tips!
1. Get Plenty of Rest
You'll probably feel up to resuming your normal activities after about a week, but you'll need to take it easy until then. Overexerting yourself too soon after oral surgery could make it more difficult for your body to heal. Try to take at least two or three days off of work (or schedule your procedure right before a weekend) and refrain from vigorous physical activity for a week or so.
2. Avoid Tobacco
To keep your recovery smooth, stay away from tobacco or nicotine at all costs. They can both slow down your body's healing rate while also hindering your immune system's ability to fight off infections. Plus, the last thing you want to do is introduce harmful chemicals into your mouth as it's trying to heal.
3. Take Your Medications as Directed
Most patients are prescribed painkillers following a dental bone graft since there may be residual soreness for the next few days. Remember to take them according to your dentist's instructions. As for any over-the-counter pain relievers taken during your recovery period, be sure to follow the guidelines printed on the label.
It's also fairly common to be given oral antibiotics to minimize the risk of infection after your bone graft. After all, a bacterial infection could cause your graft to fail. Make sure to completely finish the prescribed dose so that you remain complication-free during your recovery.
4. Stay on Top of Your Follow-Up Visits
Keeping up with your post-op appointments is absolutely vital after you've had a dental bone graft. They give your dentist the opportunity to ensure you're healing properly and catch any issues in the early stages. By maintaining these visits, you're setting yourself up for greater success later on with your dental implants.
5. Be Patient
Lastly, remember that the bone graft will need some time to take. As wonderful as it would be to complete the procedure and then enjoy new replacement teeth straight away, your body needs time to adjust first. Depending on the type of bone graft, this is usually in the range of six to nine months. However, having a strong and healthy smile with dental implants will definitely be worth the wait!
As with any type of oral surgery, you'll need to take it easy after getting a dental bone graft. Keep the above tips in mind and your recovery will be over before you know it!
About the Author
Dr. Ali Albeer practiced and taught dentistry in his native Iraq before moving to the United States and obtaining his Doctor of Dental Surgery degree from the University of Colorado Dental School. In addition to earning a Fellowship with the Academy of General Dentistry, Dr. Albeer has completed enough training to handle every step of the dental implant treatment process himself at Rosemeade Dental, including any preliminary bone grafts. If you'd like to learn more about dental bone grafting in Carrollton, TX, contact Dr. Albeer at (972) 446-1111.