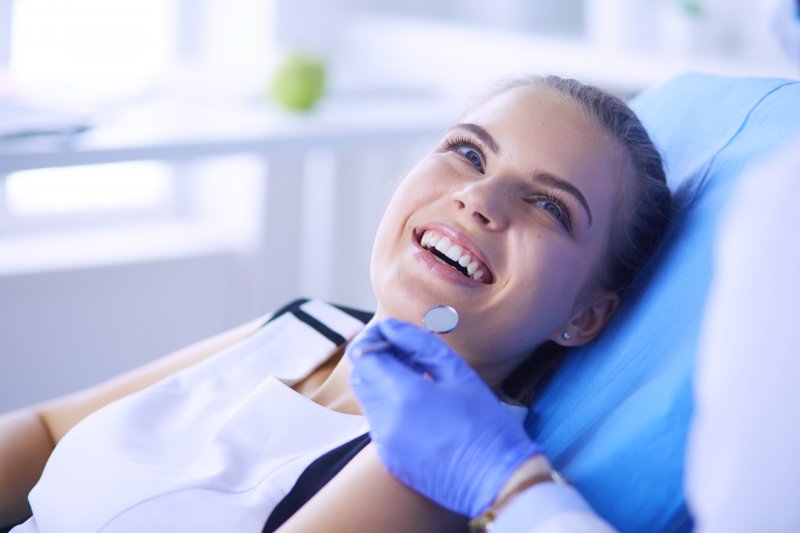 Long ago, dentists would use shiny silver amalgam fillings to treat tooth decay. Although they were certainly effective, they were quite unsightly and have proven to harm your oral health over time. Since the downsides of metal fillings overpower their benefits, it's a good idea to have them replaced with tooth-colored fillings. Read on to learn why amalgam fillings should stay in the past!
What Are the Downsides of Metal Fillings?
Do you have an old metal filling? You're not alone. Because they were the norm several years ago, many people still have them today. However, they're no longer considered the best option for repairing your smile because they:
Contain mercury. Amalgam fillings are made from a combination of different metals, including silver, tin, copper, mercury, and more. However, mercury is considered toxic to the human body. One study suggests that if you have more than eight metal fillings, they could increase mercury levels in your blood, leading to "mercury toxicity". This condition may cause you to develop symptoms like impaired senses and lack of coordination. It can even be lethal at higher doses!
React to temperature changes. Metal expands and contracts when exposed to hot or cold temperatures. Over time, these changes can weaken the natural tooth structure. You may even develop noticeable damage like cracks or gaps.
Don't look natural. As you can imagine, metal fillings are far from invisible. They're usually noticeable when smiling, laughing, or speaking. Because of that, many people dislike the appearance of these fillings.
The Benefits of Tooth-Colored Fillings
Nowadays, most dentists use tooth-colored fillings to repair damaged or decayed teeth. The composite resin used to address cavities has proven to be safer and more effective than metal. Some incredible benefits of tooth-colored fillings include:
Aesthetically Pleasing Appearance – Composite resin can be custom-shaded to match your natural tooth enamel, meaning it'll blend seamlessly with your remaining teeth. No one will be able to tell you have a filling when you smile, laugh, talk, or eat!
Mercury-Free – Since tooth-colored fillings are made of composite resin, they do not contain mercury or any other metals. That's why they're considered much safer than amalgam fillings!
Preservation of Natural Tooth Structure – A metal filling requires more of your natural healthy tooth structure to be removed. Once that happens, it will never grow back. Since tooth-colored fillings are biocompatible, they form a stronger bond to the tooth than amalgam fillings.
Are you ready to replace your metal fillings? Ask your dentist about tooth-colored fillings. They're a safer and more aesthetically pleasing option that will help your smile last for years to come!
About the Practice
At Rosemeade Dental, we offer comprehensive services the entire family can enjoy. Our goal is to help every patient achieve and maintain optimal oral health. If you'd like to replace your metal fillings with tooth-colored fillings, don't hesitate to give us a call. We'll make sure your results are beautiful and seamless! You can make an appointment via our website or call (972) 446-1111.