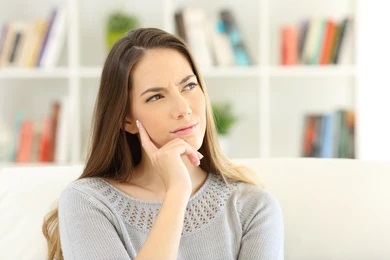 Though we all have gums, no one really thinks about how important they are when it comes to one's oral health. Teeth tend to take the spotlight when it comes to conversations about dental health, but your gums are what help hold your pearly whites in place. This soft tissue also eliminates bacteria and prevents oral health issues like gum disease. If you don't practice good oral hygiene by brushing twice and flossing once daily, this increases your risk of gum recession. But, if this has already happened to you, can gums grow back? Read on to learn about some potential causes of receding gums as well as if they can grow back or not.
4 Potential Causes of Gum Recession
Gum recession occurs when the soft tissue surrounding the teeth wears away. This leaves more of the tooth and its root exposed, which causes pockets or gaps to form between the teeth and the gum line. This makes it much easier for harmful oral bacteria to build up and damage your smile. There are several possible causes of gum recession, including:
Poor Oral Hygiene – If you don't brush your teeth twice per day and floss at least once daily, this allows plaque and bacteria to build up, which may cause gum recession.
Periodontal Disease – This infection is mainly caused by poor oral hygiene and is a common cause of gum recession. It also destroys the gum tissue as well as the supporting bone that holds your teeth in place.
Genetics – Research shows that 30% of the population has a genetic predisposition to gum disease.
Overbrushing – If you brush your teeth too hard, this can cause enamel wear and gum recession.
Can Gums Grow Back?
So, can your gums grow back after they've receded? Unfortunately, the answer is no. Once they have receded, they'll never return to their normal state without the help of a dentist. Your oral health professional may be able to perform a gum graft, in which they take skin from another part of the mouth and use it to build up the structure of the gums.
4 Ways to Prevent Gum Recession
Though gum recession isn't reversible, the good news is that you can keep the condition from worsening. Even so, it's best to practice prevention methods, such as:
Brush your teeth –Brush once in the morning and once at night. Do so for two minutes each time, and use a soft-bristled toothbrush to avoid enamel damage. You should also use toothpaste that contains fluoride to strengthen your pearly whites.
Floss – Along with brushing, floss at least once per day to remove plaque and food particles that have gotten stuck between your teeth.
Quit bad habits – If you smoke cigarettes, drink excessively, or eat too much sugar, be sure to cut these habits out to lower your risk of gum disease.
Eat a well-balanced diet – Consumenutrient-rich foods that are good for your smile, such as fresh fruits and vegetables, low-fat or fat-free dairy products, lean meat, and fish.
Along with the above tips, regular dental visits are key to preventing gum disease. Though your gums can't grow back after receding, the above things can help keep your smile healthy and bright!
About the Practice
At Rosemeade Dental, Dr. Ali Albeer and his Carrollton are passionate about helping patients protect their pearly whites from harm. They offer preventive treatments like checkups and cleanings to keep gum disease at bay. If you do end up developing this condition, they offer gum disease therapy to get your smile back on track. If you're ready to make an appointment or want more information on gum recession, visit their website or call (972) 446-1111.