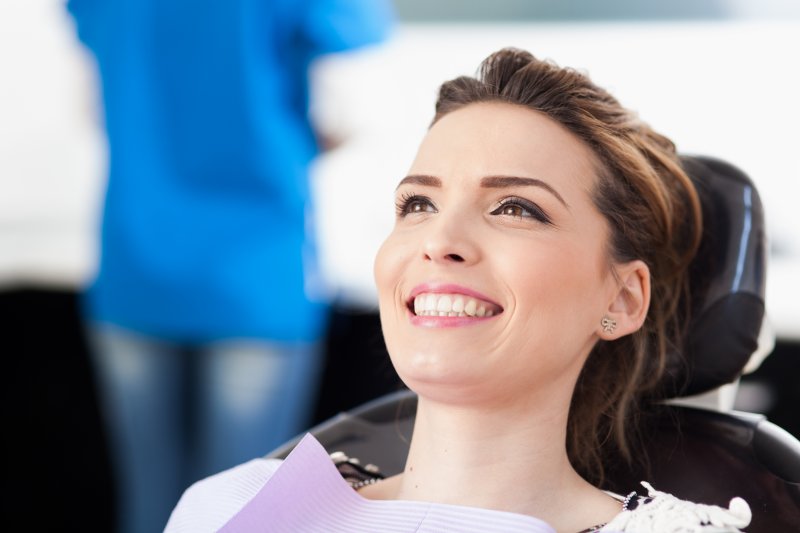 Sometimes a regular dental cleaning isn't enough to control gum disease and restore optimal oral health. Luckily, scaling and root planing is available as a more robust option. If your dentist recommends more thorough treatment for your teeth and gums, you might be wondering about the cost of scaling and root planing in Carrollton. Here's what you need to know before you move forward.
What is Scaling and Root Planing?
Both techniques are commonly referred to as a deep dental cleaning. They are utilized when a regular dental cleaning won't be sufficient to address signs of gum disease (or periodontal disease).
Scaling is when your dentist removes plaque from above and below the gumline. Root planing is then used to smooth out the roots of your teeth to help the gums reattach to each tooth. Depending on the condition of your mouth, the process may take more than one visit.
Why Is It Necessary?
This treatment is often necessary to address gum disease. This occurs when a film of bacteria forms on your teeth and produces inflammation. The gums can then start to pull away and create little spaces or pockets. As a result, plaque can get trapped in them, which leads to bone and tooth loss.
Scaling and root planing can repair the damage and allow your gums to heal properly and reconnect to the roots of your teeth.
What is the Cost of Scaling and Root Planing?
The cost of scaling and root planing will depend heavily on the condition of your mouth, the time it will take to complete the process, and any other associated procedures that may be necessary. The treatment is often accompanied by one or more of the following:
Standard checkup
X-rays
Antibiotic therapy
Gingival irrigation
Follow-up appointments
Your dentist will be able to give you a better idea of what costs to expect during your consultation. While most dental insurance plans provide partial coverage, you can ask about financing options and work together to create a payment plan that will fit your budget.
How to Keep Your Mouth Healthy
Ideally, you can prevent the need for scaling and root planing in the first place. Proper oral hygiene will help keep your gums in tip-top shape. Here are some of the ways you can prevent gum disease:
Visit your dentist at least twice a year for cleanings
Don't smoke or use tobacco products
Brush twice daily and floss once daily
Avoid high-sugar foods like soda and candy
If you're suffering from gum disease, know that you have options to improve the health of your mouth. Make sure you visit your dentist to discuss how scaling and root planing may be the right course of treatment to restore your smile.
About the Author
Dr. Ali Albeer strives to provide gentle, effective care to all of his Carrollton patients. He graduated from the Baghdad University Dental School in 1997 and went on to receive a Master degree in Prosthodontics. Upon arriving in the U.S, he attended the University of Colorado Dental School and graduated 2nd in his class. Dr. Albeer is a Fellow of the Academy of General Dentistry as well as a member of the American Academy of Implant Dentistry. If you have any questions about scaling or root planing, visit his website or give him a call at (972)446-1111.