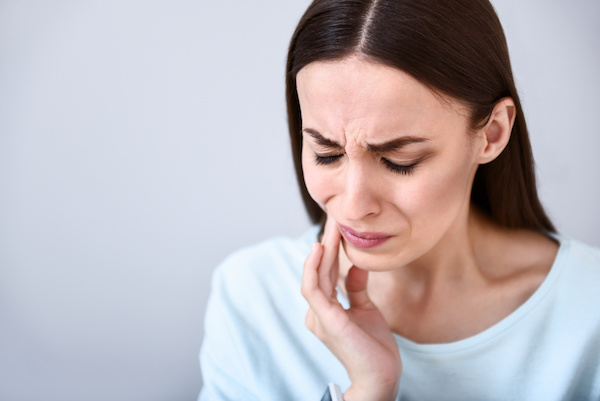 With a success rate of over 95 percent, patients who choose dental implants to replace their missing teeth can be very confident that theirs will work as planned. However, there are some cases in which dental implants become loose or do not successfully fuse together with the jaw. Keep reading to learn why that may happen, and what to do if you have loose dental implants in Carrollton. 
Dental Implants: The Basics
Dental implants are small titanium posts that take the place of missing teeth's roots. Once implanted in your jaw, they gradually fuse together with the bone to form a strong foundation for the replacement teeth that will be placed on top. The procedure for traditional dental implants can take 4 to 6 months in total, but when successful, dental implants can be expected to last for a lifetime.
Why Dental Implants Fail
There are a few factors that can cause dental implants to fail. These include:
Overall health – because they are placed surgically, people who are not in good general health may have difficulty healing from the implantation procedure.
Smoking – tobacco use reduces blood flow and can prevent the implant posts from fusing together with the jaw bone, a necessary step for successful dental implants.
Gum disease – An infection in the gums results in the loss of bone structure that is crucial for sturdy, successful dental implants.
Injury to the area – a dental implant could be knocked loose if you experience a blow directly to the mouth.
What to Do for a Loose Dental Implant
Having a loose dental implant is an urgent situation that requires prompt attention. Seeing your oral surgeon or implant dentist right away could mean the difference in saving the dental implant or not.
Call your dentist immediately to book an appointment. In the meantime, keep the following in mind:
Do not wiggle or put any kind of pressure on the dental implant. Doing so will likely only worsen the situation.
Do not chew on the affected area.
Avoid brushing the loose tooth.
If you are in any type of discomfort related to the loose dental implant, take an over-the-counter pain reliever as directed.
But don't forget these are temporary solutions – the most important thing to do in the event of a loose dental implant is to see your dentist right away.
Meet the Dentist
Dr. Ali Albeer offers excellent dental care for patients of all ages at Rosemeade Dental. With more than 23 years of experience in the field, Dr. Abeer has a master's degree in Prosthodontics and is especially passionate about helping patients regain their smile confidence after the loss of one or more teeth. To learn more about what to do if your dental implant feels loose in Carrollton, contact the office directly by calling (972) 499-6835.